What is ZAPTEST Copilot?
ZAPTEST Copilot is an AI-driven functionality integrated into the ZAPTEST platform. It acts as your co-pilot in automation scripting, generating intelligent code snippets that not only save time but also optimize automation runs.

Scripting Assistance
Employ AI to automatically generate script steps from a given set of instructions.

Error and Warning Assistance
Obtain AI-powered interpretations of scripting errors and warnings.

Documentation Aid
Leverage AI to create comprehensive documentation for scripts.

Why ZAPTEST Copilot?
In the fast-paced world of software testing and development, time is of the essence. Automators often face the challenge of writing robust and efficient scripts that can adapt to the ever-changing technology landscape. That's where ZAPTEST Copilot comes in.

Methods Assistance
Receive AI-based explanations of ZAPTEST object methods and scripting procedures.

Code Explanation
Utilize AI for clarifying individual steps or entire blocks of code.

General Support
Access AI-driven support for a variety of ZAPTEST-related queries and challenges.
Innovative Copilot Features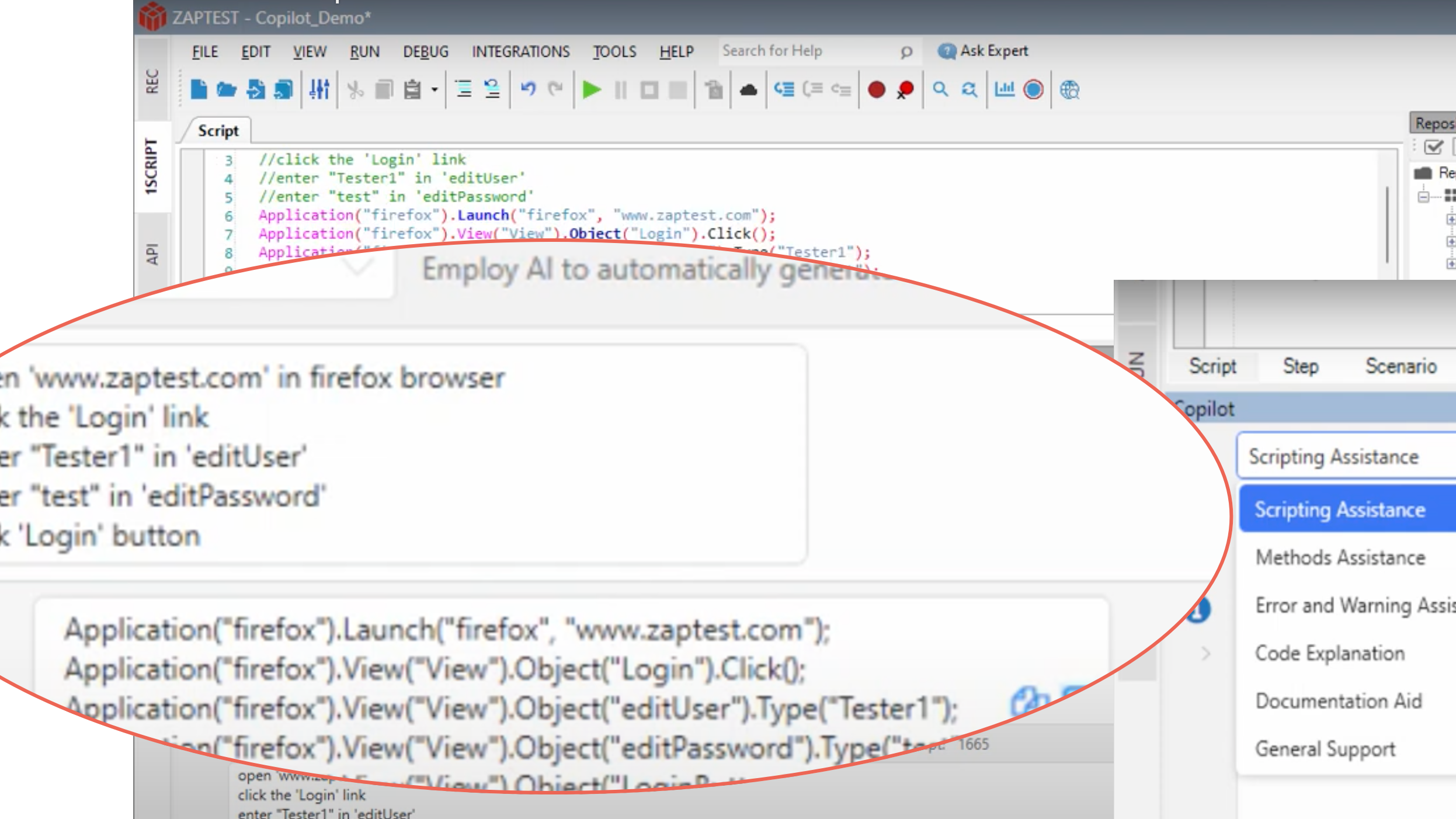 Code Prediction
ZAPTEST Copilot anticipates your coding needs. Start typing, and Copilot offers smart suggestions to complete your script. Select the most relevant suggestion, and it auto-fills into your script. It's coding made simple and fast.
Code Optimization
Copilot doesn't just write code; it writes efficient code. Through AI analysis, it detects redundant or inefficient lines of code and suggests more effective alternatives.
Cross-Platform Compatibility
Whether you're working with web, mobile, or desktop applications, Copilot is designed to support a wide array of platforms. It ensures your tests are as versatile as the applications you're testing.
User-Friendly Interface
Don't worry if you're not an experienced coder. Copilot's intuitive interface is easy to navigate, so you can focus on what really matters-building effective and reliable tests.

1. Activate Copilot
Turn on ZAPTEST Copilot from your ZAPTEST dashboard.

2. Prompt Automation Task
Describe your action in plain English and watch Copilot suggestions.

3. Select & Implement
Choose the best code suggestions, and Copilot will insert them seamlessly into your script.

4. Run & Review
Execute your test to see Copilot's efficiency in action. Make any needed tweaks for fine-tuning.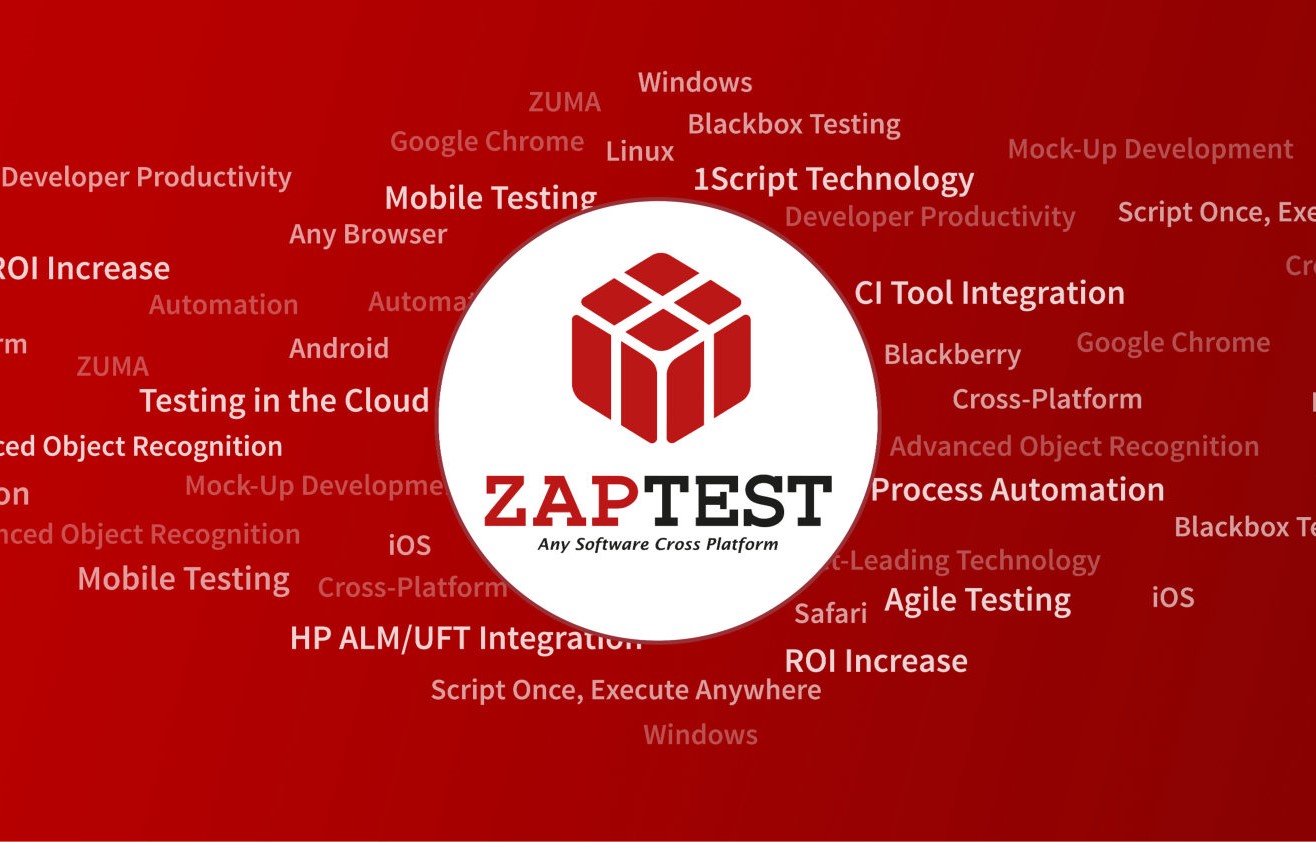 Accelerate your automation journey with the intelligence and efficiency of ZAPTEST Copilot.