FREE & Enterprise Software for Robotic Process Automation (RPA)
ZAPTEST is full-stack, cross-platform Enterprise-level RPA software, also offering a free edition, designed to remove repetitive tasks from the daily workflow through automation so your employees can focus on profit-making core business tasks.

High ROI
Your organization can realize up to 10X ROI by using ZAPTEST's free RPA tools for more consistent and error-free execution of rules-based processes.

1SCRIPT Implementation
ZAPTEST's 1SCRIPT technology ensures that one script automates any application on any platform or API, including any operating system or mobile environment.

Parallel Execution
ZAPTEST's M-RUN technology allows simultaneous execution of multiple RPA bots to help remove workflow bottlenecks, improve efficiency, and provide scalability.

Unlimited Licenses
One investment in ZAPTEST's free RPA software and tools provides a fixed-cost solution regardless of organizational growth or the amount of automation and licenses you need.

Cross Platform
Run RPA on any platform and any API. ZAPTEST's free RPA tools run scripts on Windows, macOS, iOS, Linux, Android, and web browsers without script adjustments.

Cross Application
ZAPTEST's free RPA software works with any GUI or API. No coding knowledge or changes are necessary to run RPA automation on multiple environments simultaneously.

1 Click Document Conversion
Convert a script into an RTF, HTML, CSV, or XML document in the DOC Studio, and create automation test documentation with one click.

Cloud Device Hosting Management
The FARM cloud device hosting management provides control over all of your organization's workstations and mobile devices for remote, cross-platform RPA automation.

Seamless Automation for TEST
ZAPTEST's free RPA automation tools and testing work regardless of the platform, environment, API, or UI and provide efficient error-free automation. Automation modules developed for RPA can be reused for software testing as-is.

RPA COE Automation
ZAPTEST free RPA software is a Center of Excellence capable of automating your business processes at the Enterprise level and delivering up to 10X ROI.

Mock-up Tests
ZAPTEST's Shift-Left early software automation provides the ability to automate processes on hand-drawn mock-ups and wireframes of proposed app UIs.

Scenario Recording
Use the REC Studio to record and automate user-end action tests. ZAPTEST's free tools can create executable RPA scripts based on recorded video scenarios.

Code-less
Users don't need coding and programming skills to create RPA scripts with ZAPTEST's free RPA software suite. Our robot process automation platform allows code-less scripting and automation.

Software + Services
Your organization will benefit from ZAPTEST's enterprise or free RPA technology and software, with a ZAP automation expert working for you remotely 24/7.

Agile
ZAPTEST's robotic process automation solutions work seamlessly with Agile methodology to meet your RPA goals from early Shift-Left testing to final Certified implementation.

Integrations
ZAPTEST's free RPA tools integrate with the DevOps tools you currently use, including CA Agile Central, Visual Studio Team Services, and JIRA.

Live testing
Free RPA software testing in real-time across multiple platforms and GUIs provides automated testing without the common manual testing drawbacks for error-free automation apps.
Benefits of Using ZAPTEST for RPA
There are various benefits to using ZAPTEST's free or enterprise robotic process automation software. It offers seamless bot development across all applications within the process without any additional instrumentation. ZAPTEST's RPA benefits range from fewer errors and better efficiency to up to 10X ROI and unlimited licenses for a fixed cost, regardless of your organization's growing needs.
Process Quality
ZAPTEST's RPA Software + Services model provides increased process resilience and improved data quality to increase the accuracy and consistency of each process.
Employee Productivity
With ZAPTEST free RPA software, employees no longer spend time on repetitive tasks and can shift to focusing on rainmaking and higher-value activities.
Speed of Process Execution
ZAPTEST's free RPA tools analyze processes and accelerate them with fewer steps and parallel execution across multiple bots speeding completion times.
Accelerated Transformation
ZAPTEST's robust automated testing helps prevent bot failure and ensures you can deploy error-free bots to speed up your organization's digital transformation.
Major Cost Savings/Significant ROI
We offer free & enterprise fixed-cost robotic process automation tools, so you know your RPA transformation expense at all times and can achieve up to 10X ROI.
Greater Resilience
ZAPTEST's free RPA technology scales with your organization's growth and can deploy multiple concurrent bots to handle surges during peak times.
Higher Accuracy
RPA technology frees employees from monotonous and repetitive tasks and handles those business processes error-free in a fraction of the time.
Improved Compliance
When your organization uses ZAPTEST's free RPA tools, you will reduce legal issues and avoid negative consequences like fines by automating compliance processes.
Happier Employees
Achieve increased employee engagement when you free them from repetitive tasks and give them the space and time to innovate and create.
No Disruption to Underlying Systems
ZAPTEST's free RPA tools & software run independently of the underlying system and won't interfere with any platform while deploying bots to handle business processes.
Scalable & Enterprise Ready
ZAPTEST provides free and Enterprise-level robotic process automation solutions that scale with your organization's growth for unlimited business process automation and acceleration.
Improved Compliance
When your organization uses ZAPTEST's free RPA tools, you will reduce legal issues and avoid negative consequences like fines by automating compliance processes.
Transform your Business into RPA + TEST Center of Excellence
Regardless of business sector or industry, our ZAPTEST free or enterprise-level robotic process automation Software + Services model can streamline back-end business processes and front-end customer-facing processes. Our free robotic process automation platform delivers fast, error-free results and frees your employees to focus on customers, clients, and creative higher-value tasks.
Automation simplifies back-end processes across every department and provides free RPA solutions and ssoftware that handle reporting, monitoring and alerts, data migration, data validation, and calculations at higher speeds with fewer errors than when employees perform these tasks manually.
Each process automated with the free ZAPTEST RPA tool provides higher process quality through better resilience and data quality. Our free or enterprise RPA suite removes human error and delays for better quality and better processing speed.
Whether you automate claims processing, promotion and marketing tracking, materials procurement, or call center outsourcing, your organization can achieve up to 10X ROI on the investment in ZAPTEST's free or enterprise-level RPA software.
Your organization can achieve this rapid rate of return through process streamlining and faster completion, fewer hand-offs, and our free RPA tool's ability to scale and handle simultaneous processes without regard to the number of available employees or computer systems.
Our free ZAPTEST RPA tools and software won't disrupt current systems and networks as it deploys bots on its framework. Unlike software from other RPA companies with platform limitations, ZAPTEST's free software runs across every platform, API, UI, and environment, and you will never need to adjust scripts or write code to automate across a different operating system or platform.
Our FARM cloud hosting management provides you with control of workstations and mobile devices to accelerate automation organization-wide on any device regardless of OS or platform.
ZAPTEST's free RPA tools integrate with your current development tools like JIRA, Jenkins, CA Agile Central, and Virtual Studio Team Services and save scripts in those projects. It converts manual tests to automated ones, creates test documentation, and runs scripts from DevOps tools without scripting or hours of IT work.
ZAPTEST's full-stack, free and Enterprise-level robotic process automation solutions can provide better employee productivity and satisfaction by relieving them of low-level, repetitive tasks. Sales staff can focus on clients and integrate with marketing and promotions in real-time to provide better service and close more contracts.
Customer service representations can focus on customer interactions while automated processes run in the background to collect customer data and update an existing CMS.
By leveraging our free RPA tools, software, and service solutions, your organization can achieve up to 10X ROI by automating billing and collections, reducing errors, and improving compliance with certification requirements and regulations to minimize legal risks.
Industry Cases for Robotic Process Automation
All industries can benefit from our free and enterprise RPA tools and software, but these specific industries can achieve up to 10X ROI by leveraging ZAPTEST's RPA technology across multiple processes and departments like HR employee onboarding, sales and promotion tracking, client information management, and IT monitoring and alerts.

Banking & Finance
ZAPTEST's free RPA tools provide fast and accurate data handling across multiple processes, including calculations, data migration, and investment research in finance organizations.

Healthcare
With ZAPTEST's free software robotic process automation, healthcare organizations can improve patient satisfaction, reduce costs, and increase accuracy for better patient outcomes.

BPO
Business process outsourcing firms across every business sector can benefit from the ZAPTEST free RPA tools for automating outsourced processes and client management.

Insurance
Insurance companies can streamline claims processing, information searches, and verifications with ZAPTEST's free RPA technology interacting across various systems to organize and consolidate vital data.

Public Sector
Improve accuracy, resilience, and speed of data processing at every level of government to improve public service with ZAPTEST's free RPA technology.

Manufacturing
ZAPTEST RPA streamlines material procurement, BOM management, supply chain reporting, and operations workflow planning for fewer errors and higher compliance on job sites in manufacturing.

Retail
In addition to back-end processes like HR, IT, payroll, and inventory management, ZAPTEST automation simplifies marketing analytics and new product promotions in the retail sector.

Telecom
ZAPTEST's free robotic process automation tools automate back-end processes like networking monitoring and diagnostics to bot data collection during customer service calls and chats in telecom industries.
What processes are ideal for RPA?
The following processes are ideal for RPA in the following sectors.
Over 75% of banking and financial services processes, including trade processing, lending, and account management, are high-volume, repetitive processes that ZAPTEST can streamline through automation.
Financial organizations can remove human error from calculations, tax form updating, and data migration processes. Improve speed and accuracy across multiple process types, from advanced analytics and data organization to stakeholder reporting.
ZAPTEST's RPA tools automate repetitive processes in collections and other routine tasks like notifications, scheduled follow-up contacts, and documentation.
When researching investments, market movements, and trends, use robotic process automation solutions to search, extract, collate, and analyze data from external and internal sources.
The ZAPTEST RPA platform can provide automation across multiple processes within a healthcare organization. Automated digital assistants process administrative tasks and data management, allowing providers to focus on patients.
Automated insurance claims processing with better speed and accuracy can reduce denied and rejected claims and automate billing procedures to increase cash flow and save hundreds of manual hours of follow-up and re-filing.
ZAPTEST's robotic processing automation services require no coding skills or programming knowledge.
Other RPA companies might provide software, but when you use ZAPTEST, an automation expert works remotely for your organization 24/7 to assist your digital transformation, providing reduced costs, better accuracy, improved compliance, and better patient experiences and outcomes.
Whether a BPO firm specializes in back-end business processes like inventory management, billing, payroll, IT, or front-end activities like customer service and marketing, the ZAPTEST RPA tool can reduce costs, increase efficiency, and increase client satisfaction. RPA is essential for BPO firms, or they risk being replaced by their clients' in-house digital transformations and acceleration toward automation.
Using the ZAPTEST RPA tool to automate repetitive functions within the BPO firm's provided services allows executives to offer value to clients through one-on-one interactions and new services companies with heavier workloads and less automation can't handle.
ZAPTEST's RPA automation tool leverages the flexibility of bots to pull information from various data forms and consolidates it into one primary location for easier reference. Our software's OCR capabilities and object-detection technology scan drawings, mock-ups, handwritten notes and drawings, and any type of data file to provide comprehensive data management.
Repetitive processes like documentation, forms, eligibility verification, and fraud checks automatically run error-free at high speeds, improving efficiency and the workforce's ability to handle customer interactions with less stress and distractions.
Customer-driven interfaces can reduce the need for one-on-one engagement, and chatbots can handle many routine chat discussions, lightening the load on agents and reps.
Legacy systems and slashed budgets complicate data management at all levels of government. Still, ZAPTEST's OCR and object-detection technology can pull information from physical documents (even handwritten ones) and obsolete systems to modernize governmental back-end operations.
ZAPTEST's full stack RPA tools reduce the time spent digitizing files and paper document backlogs.
One investment in ZAPTEST RPA software and services leverages the powerful automation tool and expert remote assistance in automation implementation to reduce costs and improve efficiency across multiple back-end and public-facing processes.
ZAPTEST's RPA automation suite can process benefits, consolidate data from multiple systems and types of media, verify claims and eligibility for programs, and reduce fraud and waste.
ZAPTEST's RPA platform automates back-end and front-end manufacturing processes to streamline production management and simplify each project's workflow from proposal to final delivery.
Accuracy is crucial, and ZAPTEST automation removes human error from the equation by automating BOM management for faster sharing and seamless on-the-fly changes. Automate order reporting, compliance audits, invoice processing, and IT processes for faster, more accurate operations.
Remove supply chain bottlenecks with automated bidding, proposals, contracts, reporting, and more accurate import and export paperwork to reduce delays and work stoppages.
ZAPTEST automation speeds every process from real-time reporting and analytics to streamlined employee onboarding and repetitive HR tasks.
Retail organizations can benefit from ZAPTEST RPA processes by automating many sales, marketing, and promotional tasks in addition to back-end processes like human resources, supply chain management, accounting and payroll, and IT.
Using RPA software for research and development through new product introductions provides real-time monitoring during the development and manufacturing stage to marketing programs and client engagement to allow faster shifts in tone or product changes to meet customer demands.
Automated sales analytics and promotion tracking provide real-time data for decision-makers to leverage successful campaigns for more significant returns and shorten unprofitable sales messages.
ZAPTEST robotic process automation platform provides customized RPA for organizations in the telecommunications sector to leverage automation and improve every business process from customer interactions to streamlined data transfers.
ZAPTEST's robotic process automation framework won't disrupt the existing network while providing the ability to organize data, merge systems, automate network management, and personalize the user experience.
The workforce can focus on customers, while ZAPTEST bots collect information from calls or chats for analysis and documentation. Error-free data entry automation streamlines account management and reduces customer wait times. ZAPTEST's RPA tools ensure continuity of service with automated network monitoring and alerts and scales with the fast growth of companies in this sector.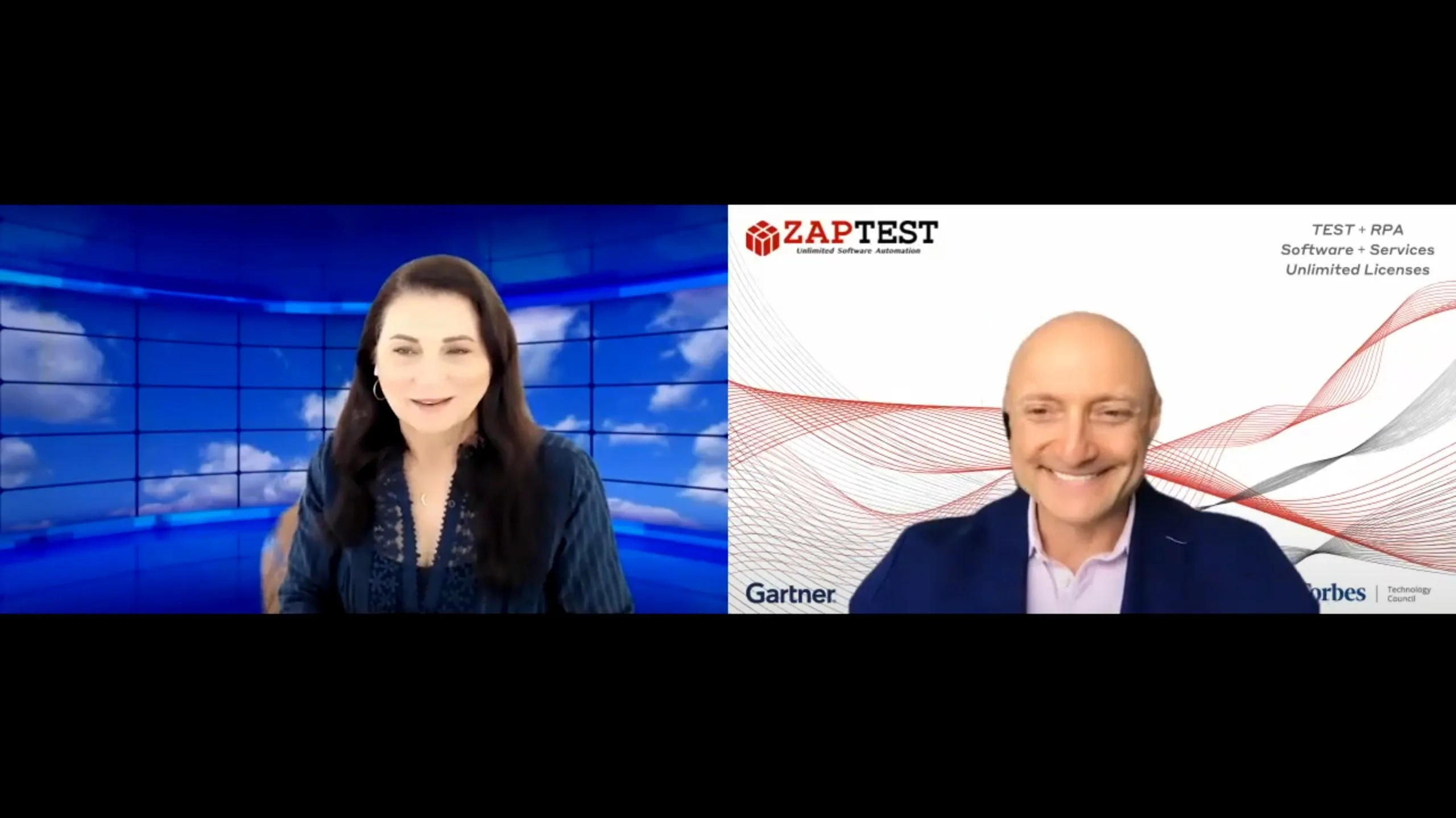 Complimentary services are delivered remotely by one ZAP Expert per account using full functionality of ZAPTEST Enterprise Edition.

Our Experts will work alongside your existing team members.

With our tool, there is no need for purchasing multiple software licenses to optimize your test automation.

ZAPTEST Enterprise Solution is an all-inclusive software and services contract.

Our free test automation tool can save you time and money by reducing time to market, bug issues after market, and man hours – our solution delivers Just-In-Time!
Robotic Process Automation Benefits Per Job Function
ZAPTEST's code-less scripting allows the creation of automation functions with a few clicks that benefit people across the organization, including managers, engineers, executives, CFOs, and employees.
ZAPTEST allows managers to meet any schedule and budget. 
Start automation early for Agile | DevOps
Increase productivity
Advance testing readiness
ZAPTEST allows engineers to automate faster.
Script any GUI software: Desktop; Mobile; Web
1SCRIPT executes in parallel on any test environment at once
Auto-generate test documentation with one click
ZAPTEST help executives increase their ROI.
Align QA with the business
Reduce cost of testing
Assure business growth through the quality
The ZAPTEST software robotic process automation reduces the time to completion for tasks like data analysis and routine financial management processes like tracking cash flow and calculating risk through bot-led investment research and auditing.
RPA frees up CFOs to focus on tasks like innovating financial planning and one-on-one engagement with investors and other stakeholders. Achieving up to 10 X ROI is a bonus, too.
Automation removes the burden of monotonous work from employees, allowing them to perform high-value activities that require more creativity and fewer of the types of tasks easily handled by the ZAPTEST RPA services + software model.
Employee productivity will improve as each worker has more time to complete customer and client-facing tasks instead of data entry, account management, and other rote processes.
See it in Action
The ZAPTEST free robotic process automation (RPA) tools and software provides any user the ability to create automated scripts and to automate and deploy bots quickly across any platform and any API with the ability to scale as needed to support your organization's growth. When you invest in the free or enterprise ZAPTEST RPA tool, you receive unlimited licenses. A ZAPTEST robotic process automation company expert will work remotely 24/7 for your organization to assist with implementation and speed your digital transformation.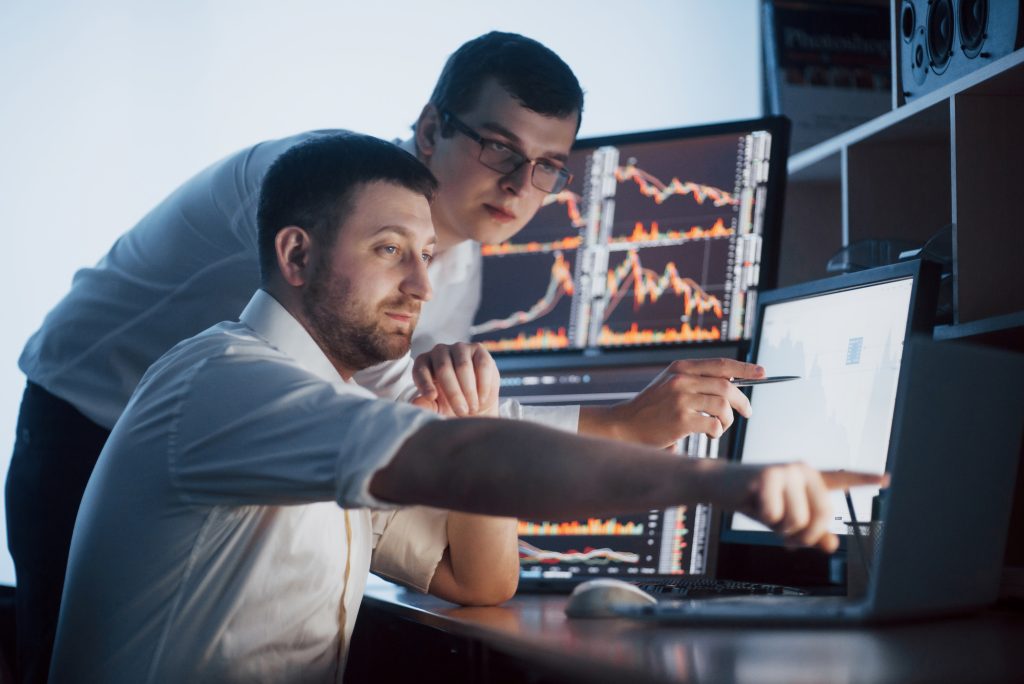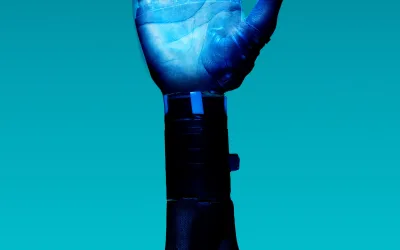 Robotic Process Automation is a runaway train. According to Deloitte, the technology will achieve near-universal adoption by 2025. However, just because RPA is dominating the business world, that...
FAQs
Here are some of the most frequently asked questions we receive about our robotic process automation software.
Which process is not suitable for RPA?
Processes with unstructured data that doesn't follow rules-based steps

Processes that require human judgment and creativity

In many cases, processes including graphic or handwritten data, though ZAPTEST's OCR technology can consolidate those types of data.
Which RPA tool is easy?
Other robotic process automation company software and RPA consultancy companies often have limitations and pay-as-you-go features that restrict usage. At the same time, open-source solutions require programming knowledge and extensive IT adjustments. 
The free ZAPTEST RPA tool provides this with:
Code-less script creation

Object and module-detection to create scripts from mock-ups

One-click document creation and test documentation

Cross-platform and cross-environment operation for every script and automation
Which tools are best in RPA?
Many RPA consultancy companies offer limited-use software and a small menu of services, but at ZAPTEST, we provide:
Unlimited licensing.

You won't pay more no matter how many bots you deploy and how many processes you automate. 

Cross-platform functionality.

Run automation across any operating system, mobile or web platform, device, or API. 

Software + Services.

A ZAPTEST expert works for your organization 24/7 to provide Certified implementation support. 

Free Edition of our RPA Tools
Parallel Execution.

Unlimited bots run simultaneous automation for scalability without limitations based on the number of employees or free workstations.
What is a free robotic process automation software?
Free robotic process automation software automates repetitive tasks and rules-based processes. Any process you can accurately complete with a computer program is eligible for automation.
Free RPA software like the ZAPTEST RPA tool creates scripts and deploys robots or bots to complete repetitive processes based on the parameters and desired output programmed into the script. The software automates low-value but necessary tasks like data processing and calculations to allow employees to focus on high-value, creative work.