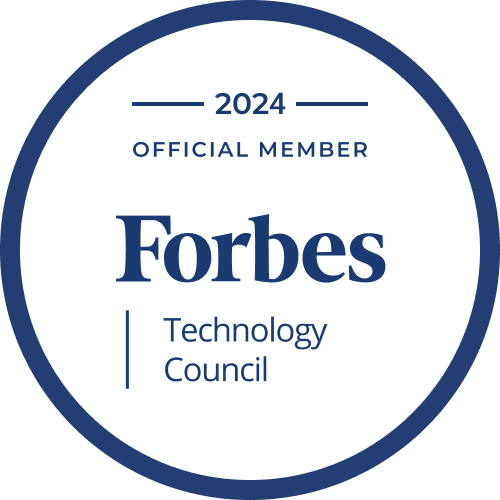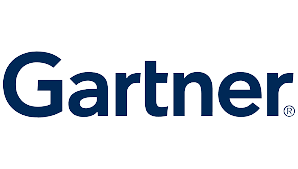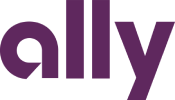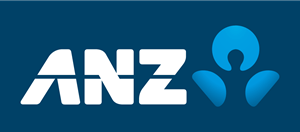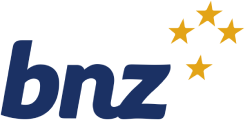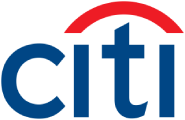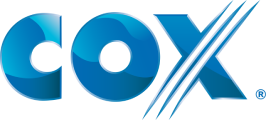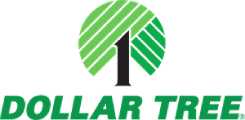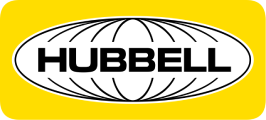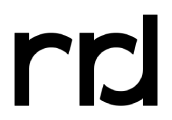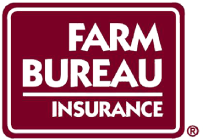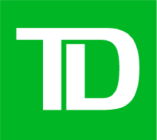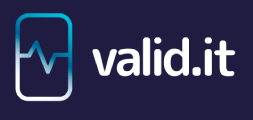 Discover the unparalleled advantages of
partnering with ZAPTEST
Our partners are essential in providing businesses with innovative, industry-leading
automation solutions that transform software testing and RPA processes.
Any-Task Software Automation
We are an industry-leading Software Automation technology ZAPTEST can be used for the automation of any tasks in the organization of DevOps and BizOps – ZAPTEST is a one-stop automation solution software testing, RPA, functional and performance automation.  
ZAPTEST offers the ability to automate any type of software interface through UI or API. Its state of art Computer Vision based UI object recognition algorithm allows for handling UI objects agnostic to any technology. ZAPTEST is able to recognize web-based objects in a similar way as mainframe and mobile objects, or any others.
Therefore if the end-user is able to perform the procedure manually, ZAPTEST can automate that as-is; and if there is a need for integration on the system level, ZAPTEST offers API automation or the combination of both UI+API. 
At any given time you will have flexibility to deliver any automation task within the enterprise.
Fixed cost, regardless of how many clients you have, how large they are, or how fast they grow. 
ZAP is offering Unlimited licenses for your clients giving you as a partner the ability to deliver more automation under the same engagement. This gives you and your clients the ability to scale up automation coverage within the organization for QA testing and BizOps automation through Robotic Process Automation, offering ZAPTEST licenses for as many consultants in your team and anyone from the client side: manual testers using ZAPTEST REC studio; developers doing unit test with ZAPTEST API studio; and specialty teams doing performance testing with ZAPTEST LOAD. 
This approach also helps you to budget for the upcoming services for this client without worrying about software cost, and allow flexible offerings.
Our ZAP Unlimited license model offers your clients more Add-Value and gives you a huge advantage as a Service provider to win their business from other competitors – you pay a fixed cost and use as much as you desire, regardless of how quickly you and your client grow, or how big your automation needs become as you grow.
Full-Time Certified Implementation
Bespoke Maintenance & Support to Fit Your Individual Client Needs. Full-time ZAP Expert working remotely as part of your team. White-Label Service Available.
Your Enterprise package comes with a Full-time ZAP Expert working alongside your team remotely – all our ZAP experts are ZAPTEST Certified software automation engineers and are experienced in cross-discipline implementation for UI, API, and Performance automation oriented to either testing or RPA.
ZAPTEST appoints one ZAP Expert per your client opportunity as a part of your team white-labled to your company.
The mission of our ZAP Experts is simple –  deliver daily automation per project SLA, as well as act as ZAPTEST product enabler by coaching your team on the ZAPTEST product best practices. Our ZAP Expert also acts as a ZAPTEST support engineer for your client personnel. At any given time you can reassign your dedicated ZAP Expert to perform different tasks for this client to scale up automation.
For example, ZAP Expert may cover a performance testing project while the rest of your team continues with functional automation. Or you may assign a ZAP Expert to start automation for the client sister department doing BizOps automation, while your other consultants continue with QA automation.
Think about it as having a highly experienced ZAP Software Test Automation + RPA Expert as your full-time remote employee; all without the need of employing new staff, acquiring new skills, or dealing with any HR-related issues.
With over 20 years of SWAT-team like service delivery experience we found this to be the most efficient way to deploy software automation, especially if organizations are novice to software automation culture.
Hyperautomation is irreversible and inevitable. Everything that can be automated will be automated. Competitive pressures for efficiency, efficacy and business agility are forcing organizations to address back-, middle- and front-office operations. Organizations that resist the pressures will struggle to remain competitive or to differentiate.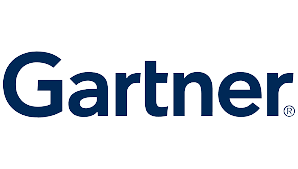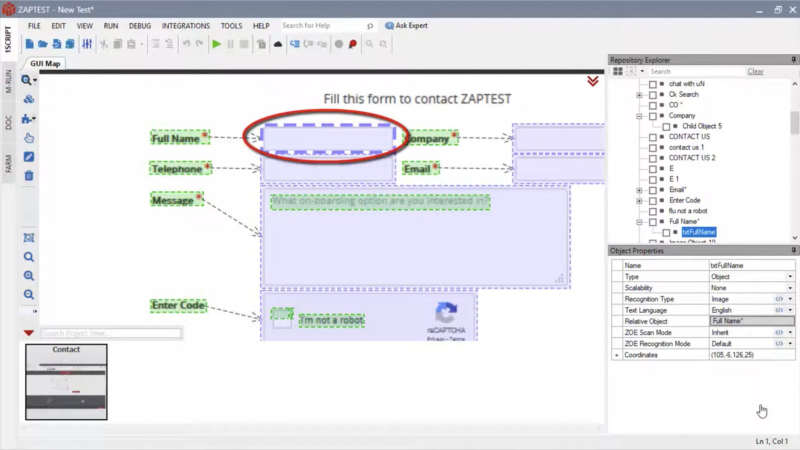 Increase your customer reach
With unlimited licenses across the entire organization – One fixed cost no matter how fast your client grows, and how much you use.
Receive unlimited access
To state-of-art RPA, in addition to Software Testing Automation, at no extra cost.
Leverage our white-label solution
To enhance your client's perception of your brand expertise and offerings, without investing in in-house skills.
ZAPTEST Enterprise
Our hyperautomation services are specifically tailored to each individual business for rapid deployment and certified implementation of ZAPTEST Enterprise.
Key benefits for our Service Partners:
Join our Service Partner program and provide
top-tier automation services to your clients.
Comprehensive Test Automation: Unlimited ZAPTEST Enterprise licenses for all of your clients, with no hidden fees, regardless of team size or project scope.

Certified Implementation & Support: Full-time ZAP Expert available remotely, working as part of your team to ensure seamless implementation and continuous guidance.

Profitability & Exclusive Resources:

Attractive pricing options, priority technical support, and early access to new features.
Referral Partners
Maximize your network and earn income by
becoming a ZAPTEST Referral Partner.
Industry Leading Commissions
Benefit from a generous commission structure as you introduce clients to ZAPTEST's leading-edge technology and full-time ZAP expert support.
Full-Time Dedicated Expert Guidance
With ZAPTEST ENTERPRISE, you will receive round-the-clock support from our dedicated experts to guide and assist your team in the certified implementation, optimization, and complex troubleshooting stages.
White-Label Solutions
Become a 'one-stop shop' for all your Client's testing needs. Present our services as part of your own, with nothing to identify us but the quality of our work.
ZAPTEST Enterprise
ZAPTEST Enterprise includes state of art RPA Functionality too, in addition to leading full stack software automation. No additional cost, no compromise in functionality – ZAPTEST Enterprise is the only automation tool you'll ever need to help your clients achieve up to 10 X ROI.
Advantages of Partnering with ZAPTEST
Discover how we can help you achieve success and unlock your full potential
with over 20 years of leading experience in the automation industry.

Innovative Test +
RPA Multi-Task Automation
ZAPTEST enables seamless automation for software testing and RPA, allowing you to address diverse client needs, resulting in less expenditures.
Learn more

Cross-Platform Automation for Any UI and API Applications
With ZAP Object Engine (ZOE), automate any UI and API, cross platform, cross application and more. Automation just got easier with ZOE.
Learn more
Innovative Test + RPA Multi-Task Automation
ZAPTEST is the ultimate automation solution for your clients.
With the seamless approach cross-discipline for all projects and teams, you can speed up processes and maximize efficiency with state of art multi-task automation that supports testing and RPA tasks.
Enjoy improved customer satisfaction while increasing ROI at an affordable price.
Cross-Platform Automation for Any UI and API Applications
Cross-platform, cross-application and more – ZAPTEST is the one-stop solution to get unlimited automation with up to 10X ROI.
ZAPTEST 1SCRIPT and M-RUN technologies allow to execute same script across multiple instances and environments at once minimizing your automation development and maintenance time.
Whether desktop, web, mobile or other environments – ZAPTEST Enterprise has you covered.
Buy Once, Use Across Projects
ZAPTEST Enterprise licenses enable you to offer clients cost-effective solutions without the need to scale costs.
Unlike other tools where their clients must purchase additional licenses as their company grows,
ZAPTEST Enterprise ensures fixed costs regardless of growth – resulting in superior ROI while giving you the opportunity of offering additional services across multiple projects with ZAPTEST licenses to your clients, at no additional cost to you.
ZAPTEST provides a dedicated full-time ZAP Expert to support your automation needs, eliminating the need for in-house expertise.
This means that your team doesn't need to master ZAPTEST skills prior to engagement, ZAP Expert will perform automation alongside your team and will act as your team tool specialist.
Additionally, white-label services allow you to enhance your services and offer a complete solution under your own brand.
As pioneers in software automation with 20 years of experience, we live and breathe Software Testing Automation,
RPA and all things Hyperautomation. Our reputation benefits Referral Partners through notable commissions and Service Partners via competitive discounts.
With a commitment to industry leading incentives, we set the standard in our field.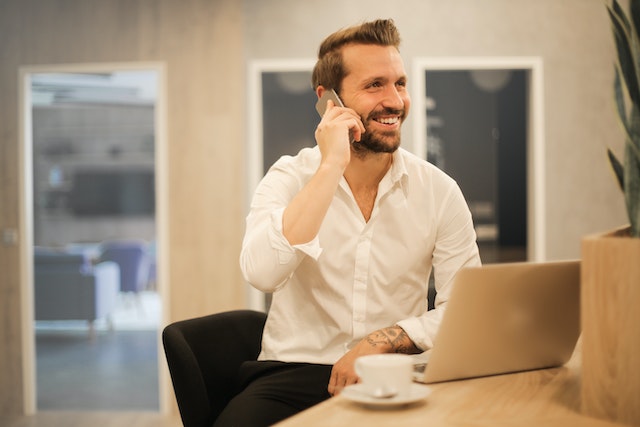 Partnering with ZAPTEST has been a great decision for us. Their advanced technology has given us more options for our clients, and particularly we have seen huge ROI from their unlimited licenses business model which allowed us to cover more clients without spending extra for additional licenses. The flexible approach makes it easy for us to provide top-quality automation services. The support from the ZAPTEST team has made working together a breeze. The dedicated assistance of the full time ZAPTEST experts has greatly benefitted both our organization and our client's projects in terms of implementation and guidance. We're proud to be a part of the ZAPTEST team and look forward to a successful future together.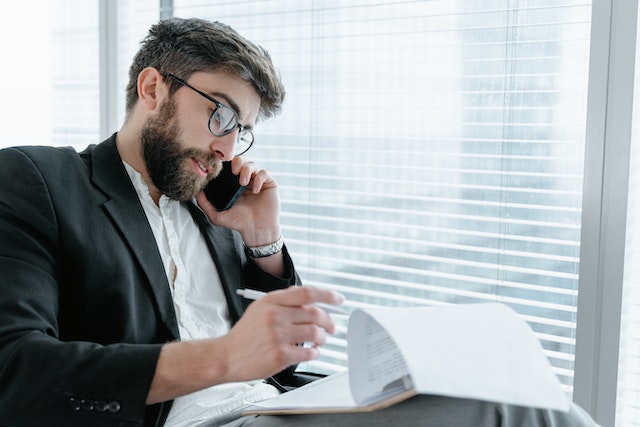 Our partnership with ZAPTEST has been a game-changer. Their boundless Enterprise Edition licenses and devoted experts have empowered us to deliver exceptional results for our clients. Being a part of the Service Partner program has provided us with invaluable insights and cutting-edge tools for success. We're deeply grateful for our collaboration with ZAPTEST and eagerly anticipate a bright, shared future.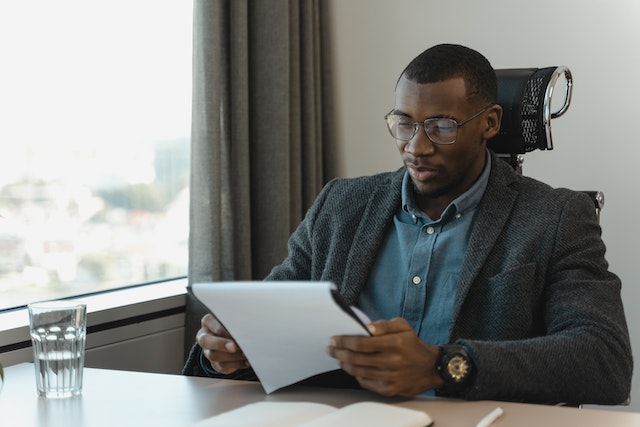 Becoming a ZAPTEST Referral Partner has truly elevated our business. The attractive commission structure and unwavering support from the ZAPTEST team make it effortless to share their incredible solutions with others. The exclusive access to marketing resources has also been a significant advantage. We're thrilled to be part of the ZAPTEST family and look forward to soaring to new heights together.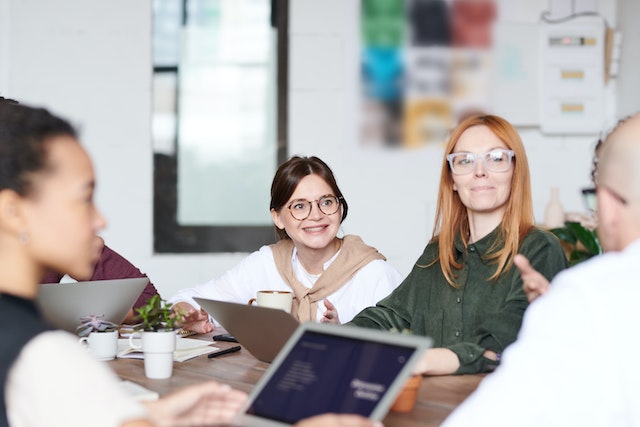 Our alliance with ZAPTEST has been nothing short of transformative. Their groundbreaking technology, coupled with limitless Enterprise Edition licenses and passionate experts, has opened doors for us to deliver unparalleled automation services. The exclusive access to best practices and cutting-edge tools has proven invaluable in our journey to excellence. We're thrilled to continue navigating the road to success with ZAPTEST as our trusted partner.
Welcome To ZAPTEST – Your One-Stop-Shop For Advanced Automation Solutions!
Discover the partners we work with and the services we offer to help take businesses to the next level.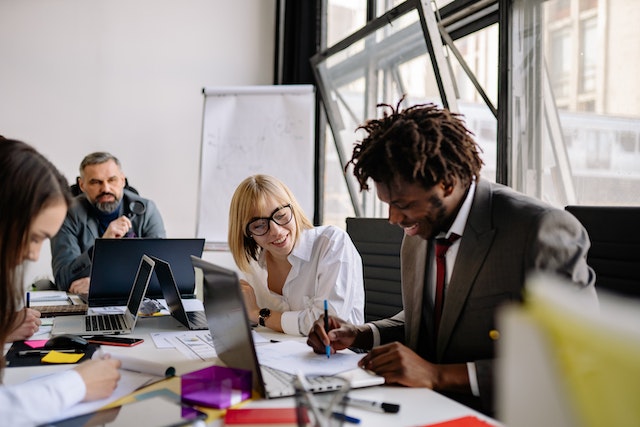 System Integrators
Now system integrators can reap the rewards of ZAPTEST's advanced Software Automation and RPA tools.
Experience the ZAPTEST seamless integration with your favorite applications, 1SCRIPT Cross-Platform Task-Agnostic Automation, Computer Vision Technology and full-time ZAP Expert.
With our Enterprise edition you can reach new heights of speed and efficiency, increase productivity and reduce costs to achieve up to 10X testing ROI.
Independent Software Vendors (ISVs)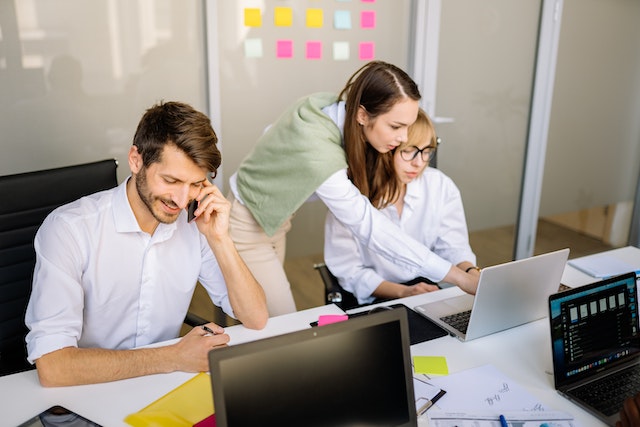 ZAPTEST offers ISVs comprehensive software test automation and RPA tools to accelerate the testing process and improve quality.
Our FREE edition provides basic capabilities while Enterprise Edition delivers advanced features such as unlimited licenses across organization, parallel execution tool (M-RUN) for running multiple scripts on several platforms simultaneously & DOC/FARM technologies that enable remote device management.
All this to help ISVs deliver top-notch testing services.
Enterprise Companies
ZAPTEST provides enterprise solution subscriptions with unlimited licenses
for partners to maximize their software testing processes.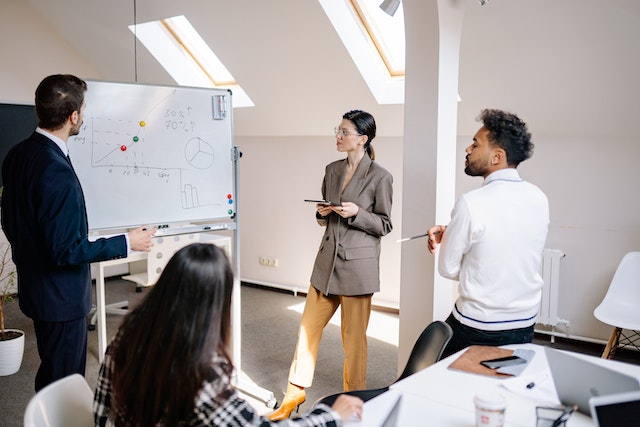 With ZAPTEST you can test on different web browsers & operating systems - Windows, iOS & macOS - achieving higher ROI in the process. Our full time ZAP Expert is available to provide the best support and advice. 
And, no matter how fast you grow, and how much your need for automation grows, your cost will always stay fixed. 
In brief, our unlimited licenses model ensures your cost stays fixed, while our full-time dedicated ZAP expert works alongside your team ensuring you get the highest ROI out of utilizing ZAPTEST.
Agencies
As an agency, partnering with ZAPTEST means unlocking a world of enhanced
client offerings and delivering high-impact, cost-efficient automation services.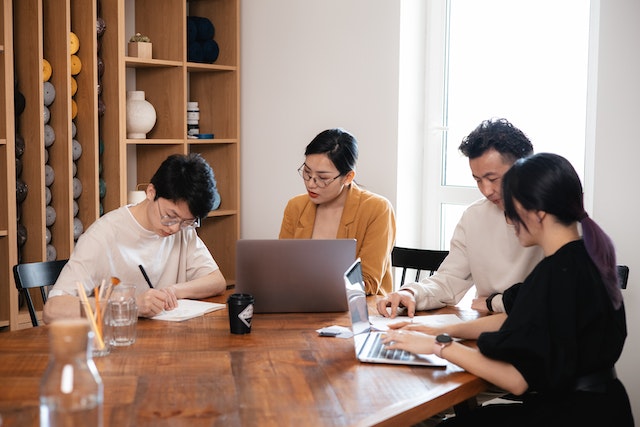 Our solutions are perfect for BPA consultancies, digital transformation, software testing consultancies, re-structuring agencies, business integration agencies, and more. 
By automating business process execution, our RPA technology can help you optimize any kind of business process end-to-end, saving you time and resources while boosting your efficiency and productivity. 
In brief, ZAPTEST Enterprise offers state of art Software Testing Automation & RPA functionality, under a fixed cost (unlimited licenses).
Consultants
ZAPTEST's advanced automation solutions increase your
value proposition and save you time and resources.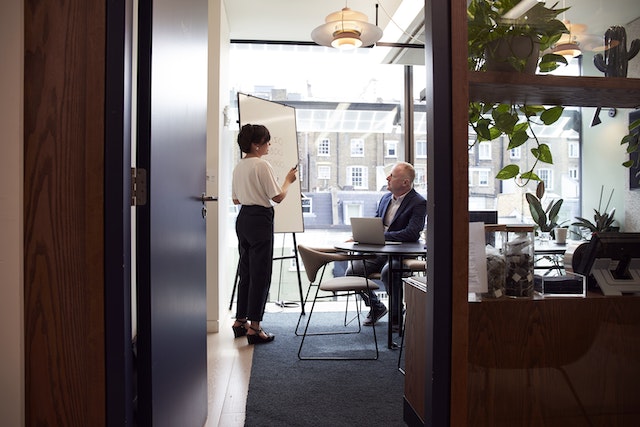 With our state-of-the-art technology, you can serve more clients without the need for extra costs.
Plus, our dedicated ZAP expert is always available remotely to ensure seamless implementation and continuous guidance.
Our white labeled service enables you to target larger clients, compete with the largest testing agencies out there.
Our unlimited licenses allow you to offer additional automation services, adding value to your clients and potential upselling opportunities.
Value-Added Resellers (VARs)
Now Value-Added Resellers (VARs) can take the hassle out of
software testing with ZAPTEST's comprehensive automation and RPA tools.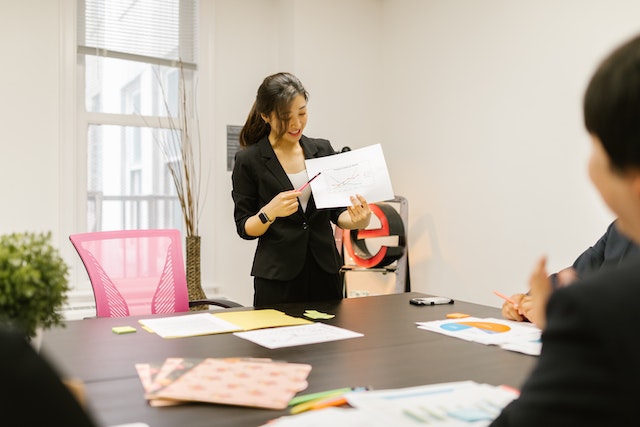 With our ENTERPRISE edition, VARs get unlimited licenses plus a dedicated full-time ZAP expert to ensure customer satisfaction.
The Enterprise Edition is perfect for larger companies and offers up to 10X ROI in time & money saved through features like:
1SCRIPT Cross-Platform,

Any-Task Automation,

M-RUN Parallel Execution Tool,

DOC Technology

FARM Remote Device Management

Enterprise Solution for Software Testing and Business Operation Automation
ZAPTEST is the leading Enterprise software testing and business operation automation (RPA) tool. By skyrocketing efficiency in the software automation process, ZAPTEST will increase your company productivity, reduce costs, and achieve up to 10 X testing ROI.

FREE & Enterprise Editions
ZAPTEST: Choose from FREE & Enterprise Editions to meet your automation needs. FREE for starters, Enterprise for advanced testing and automation solutions.
Read more

Self-Healing Test Automation
Self-healing test automation through dynamic updates to object selectors by smart object recognition.
Read more

High ROI
ZAPTEST's software test automation tool helps you realize up to 10 X ROI by saving you time and money in the testing process.

1SCRIPT Implementation
ZAPTEST's software testing software allows the testing across several platforms without modifying the code for each platform.

Parallel Execution
M-RUN is ZAPTEST's software test automation tool that can run multiple scripts simultaneously over several platforms for more efficiency.

Cross Platform
ZAPTEST works cross-platform, so that you can run software automated testing across different web browsers and operating platforms such as Windows, iOS, macOS, and more.

Cross Application
ZAPTEST runs software testing software across any platform or operating system by pairing with the GUI of any app of your choice.

1 Click Document Conversion
With ZAPTEST's DOC technology, a simple click converts your automated script into a full software testing document.

Seamless Automation for TEST
ZAPTEST's software test automation tools supply you with automated scripts and test scenarios. They also allow access to your external projects so you can work across applications.

Live testing
ZAPTEST's UI automation testing tools test your software in real-time to simulate a real user's experience.

Mock-up Tests
With automatic object and anchor detection, ZAPTEST scans your mock-ups to make realistic simulations that can help you form working automated testing solutions.

Scenario Recording
ZAPTEST's software test automation tool allows for recording video scenarios of end-user actions to make executable scripts.

Code-less
ZAPTEST's software will create scripts or an automation testing framework without coding, so there's no need to hire an in-house programmer.

Software + Services
Personalized support for your automated software testing projects, including certified implementation, is available 24/7 through a dedicated ZAP Expert assigned to your organization.

Agile
ZAPTEST pairs seamlessly with Agile methodology to run our software test automation suite with increased speed and development for faster software delivery.

Integrations
Our software automation testing tool integrates with existing performance tools such as JIRA and Agile Central. It will also save script and test documents from those tools for you.

Cloud Device Hosting Management
FARM allows ZAPTEST users to manage all of their devices so you can remotely control cross-environments and projects from any location.
Join ZAPTEST ​partner program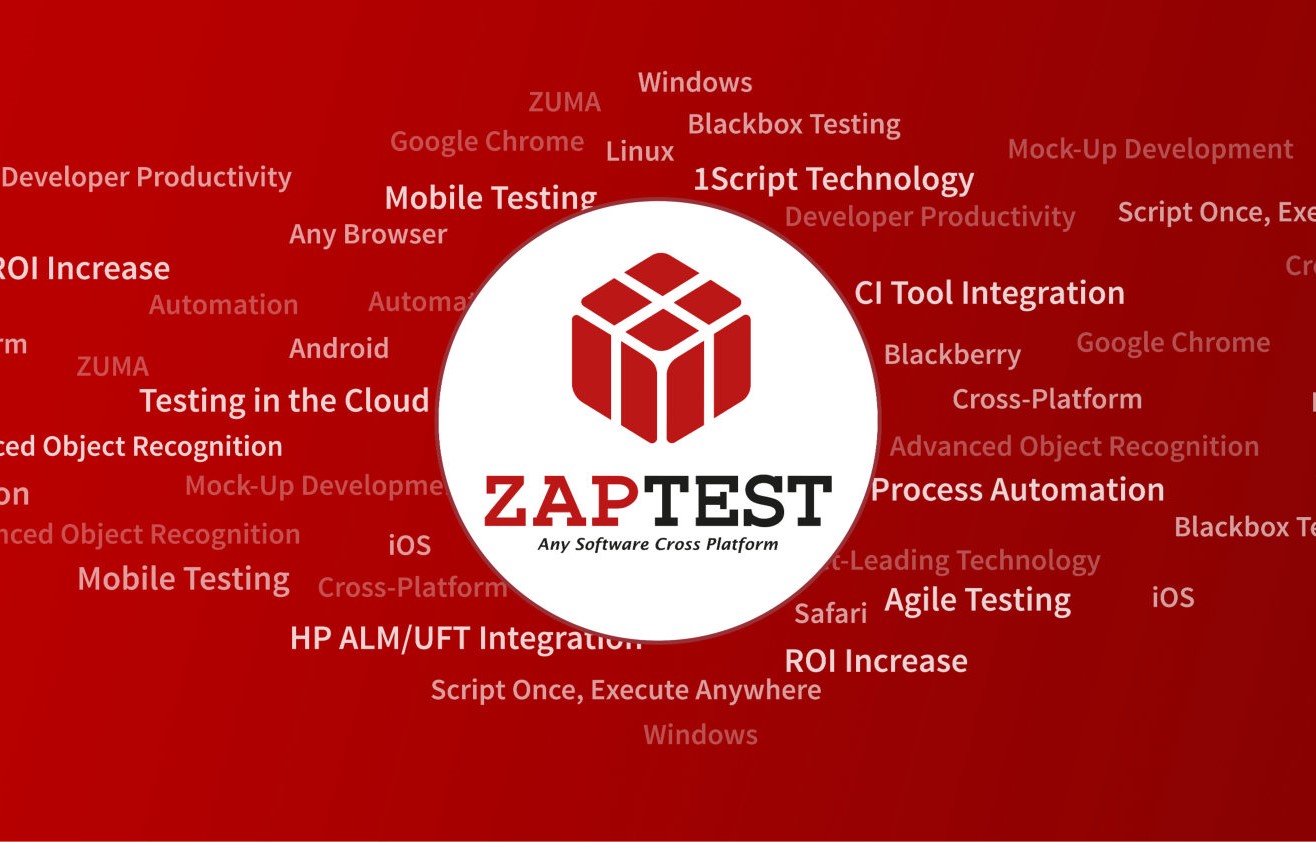 Unlock the full potential of software automation testing with ZAPTEST's Partner Program.
As a partner, you will receive access to exclusive resources, support, and opportunities to grow your business.
Whether you're a consultant, system integrator, value-added reseller, or enterprise company, ZAPTEST has a partner program designed specifically for you.
Become a ZAPTEST partner and enjoy state of art Software Testing Automation, RPA & Full-Time ZAP Expert support.
FAQs
Here's some answers to commonly asked questions on software testing automation tools.
Who is ZAPTEST?
ZAPTEST is a leading Enterprise software test automation and RPA tool with over 20 years of experience in the industry.
We provide advanced automation solutions that help businesses streamline their testing processes, increase efficiency, and reduce costs.
Why partner with ZAPTEST?
Partner with ZAPTEST and take your software testing to the next level! Benefit from unlimited licenses across entire organizations, cost-effective pricing, and a suite of tools and automation capabilities.
ZAPTEST works cross-platform and FARM technology allows you to control cross-environments and projects remotely.
With our help, achieve cost savings while also improving ROI – all while being supported by our team of experts!
Visualize success with ZAPTEST!
What types of partnerships does ZAPTEST support?
ZAPTEST supports two types of partnerships: Referral Partners and Service Partners.
Referral Partners are individuals or companies with a network that could benefit from ZAPTEST, while Service Partners provide top-tier automation services to their clients.
What are the benefits of partnering with ZAPTEST?
Generous commission structure for Referral Partners

Unlimited ZAPTEST Enterprise licenses for all clients for Service Partners

Dedicated and Full-time ZAP expert working remotely alongside your team

Vast Opportunities for Cross-Selling and Upselling

Appointed cross-discipline certified Zap Expert for Service Partners

Best practices and product enablement for Service Partners
How does the ZAPTEST partner program work?
The ZAPTEST partner program is designed to help partners get the most out of the software by providing personalized, step-by-step guidance throughout a 3-step onboarding process.
The first step includes an online Product Demo and introduction to ZAPTEST, followed by a Live POC where partners will manually demonstrate end-user steps for business process automation with assistance from a ZAP Expert.
Lastly, partners can team up with a ZAP Expert for Pilot Projects lasting 1-4 weeks, during which they will use the Enterprise Edition of ZAPTEST to perform a series of automated scripts within the parameters provided.
What is the ZAPTEST Enterprise Solution for Software Automation Testing?
ZAPTEST Enterprise Solution is a comprehensive software automation testing and RPA tool that empowers businesses to optimize their testing processes, boost efficiency, and minimize costs. 
With its unique 1SCRIPT implementation, ZAPTEST allows users to automate any application, API, or UI across platforms, devices, and applications without requiring modification to the code for each platform.
One of the key features of ZAPTEST Enterprise Solution is M-RUN, a powerful parallel execution tool that enables users to run multiple scripts simultaneously across various platforms, significantly improving testing efficiency. 
This capability allows for both mock-up tests and live tests to be conducted in parallel, accelerating the overall testing process.