Explore the Game-Changer Features of
ZAPTEST Desktop Automation

Advanced Scriptless Automation
You don't need to be a coding expert to use ZAPTEST. Our scriptless desktop app testing tool ensures that software testing automation is accessible to everyone, irrespective of their coding skills.
Allocating finite resources for these tasks can cost other vital areas of your business. The best automation testing tools for desktop applications solve these issues.

Parallel Execution
ZAPTEST's parallel testing features helps accelerate one of the most time-consuming factors of the software development lifecycle. By testing multiple applications or instances of the same application simultaneously, you can bring greater efficiency to your tests and a quicker time to market.

Scalable and Modular
We designed ZAPTEST so it could grow with you. Our tool can meet the needs of everyone, from small businesses with just a few applications to large enterprises with massive software stacks. ZAPTEST scales to meet your requirements without compromising on efficiency and reliability.

Cross-Application Testing
Users engage with applications across a wide range of software, creating a series of compatibility challenges. ZAPTEST offers cross-application testing, so you can comprehensively assess workflows across the diverse set of properties your users employ.

One-Click Automation
ZAPTEST lets you generate reusable automated scripts with a single click. Our tool recognizes and remembers objects in your desktop applications. This feature boosts the accuracy of your testing and significantly reduces manual intervention—just another reason why ZAPTEST is one of the best desktop automation tools on the market.

UI+API Automation
ZAPTEST excels at GUI testing. However, it also features power API testing functionality. As a result, you can test your desktop applications' front-end User Interface at the same time as you assess back-end APIs. This process gives you a far more comprehensive check of the health and performance of your desktop application.

Multi-Platform Compatibility
ZAPTEST facilitates testing across frequently used operating systems and different versions of the same app. That means you won't need to painstakingly build separate test cases for each platform. A single test case can handle everything, meaning quicker builds thanks to our desktop testing software.

Comprehensive Reporting
ZAPTEST provides detailed, real-time reports for every test, providing the feedback and insights you need to make data-driven assessments of your desktop app. Our desktop application automation tools' reporting feature is highly accessible, allowing you to quickly identify and remedy any issues.

Documentation Conversion - DOC Studio
Manually writing up test cases is a significant burden on your workforce. ZAPTEST's DOC studio function can take the load off your shoulders by seamlessly converting your automated scripts into highly-readable and comprehensive documents. The process saves your team time and effort and keeps everyone in the loop with easy information sharing.
Why use ZAPTEST automation testing tools for desktop applications?
ZAPTEST's free automation testing tools for desktop applications are the perfect solution for busy developers.
It's durable, user-friendly, and highly flexible, allowing you to meet the high testing and documentation standards required of modern desktop applications.
Get in touch today to learn more about how ZAPTEST can revolutionize your desktop application testing process.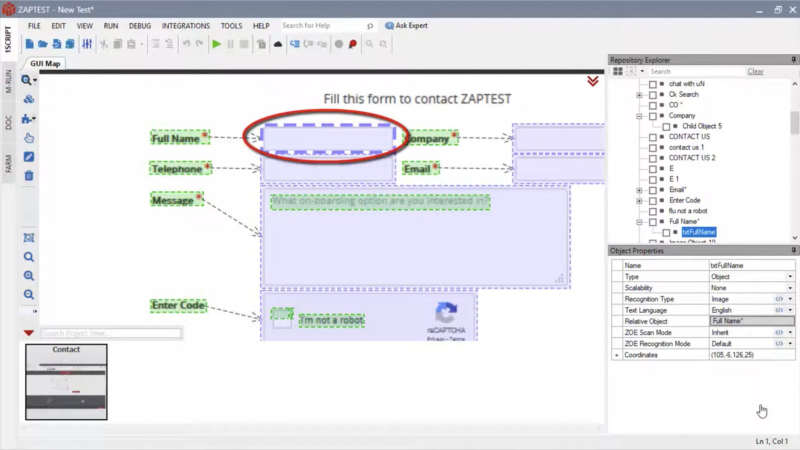 Next-level efficiency
Authoring, managing, and executing test scripts takes a lot of time.
Too often, it also requires pulling your top developers away from more value-driven work.
Just as you'd expect from the best desktop application tools available today, ZAPTEST allows you to win that time back by automating your desktop application testing process, no matter how complex.
The upsides include saving time and money, quicker builds, and faster time to market (TTM)
Highly versatile and flexibility
ZAPTEST is widely considered one of the best automation tools for desktop application testing due to its high levels of flexibility.
Our tools are compatible with several platforms and even support cross-application testing.
This flexibility facilitates automated testing across various desktop applications, meaning you don't need to be an expert in every language or system that each application was built with.
UI and API testing integration
ZAPTEST allows users to automate UI and API tests at the same time.
By testing both elements under a single framework, you get a more comprehensive analysis of their performance, giving your confidence in your desktop application testing results.
Precise Reporting and Documentation
ZAPTEST DOC Studio automates detailed documentation from your desktop application testing.
This feature eliminates the considerable burden of manual documentation.
What's more, our tool's robust reporting features give you real-time insights, giving you an accurate oversight of the progress and effectiveness of your automation efforts.
Unlock the Full Potential of Desktop Automation with ZAPTEST
Go Beyond the Ordinary with ZAPTEST's Unrivaled Features Tailored for Desktop Application Testing.
ZAPTEST is the best automation tool for desktop application testing on the market. Here's why:
Intuitive UI
ZAPTEST's user interface (UI) is highly intuitive, meaning anyone can create and execute tests with ease.
Visual Recognition Technology
ZAPTEST's advanced visual recognition technology provides robust testing for desktop applications with dynamic UI elements.
Solid documentation
ZAPTEST helps you automate the resource-intensive documentation process and produce accurate, easy-to-read reports.
Peerless customer support
Unlike other free automation testing tools for desktop applications, ZAPTEST has a dedicated support team who are ready to answer questions and solve problems.
Advanced Debugging Capabilities
ZAPTEST's robust debugging capabilities help you identify, isolate, and resolve any issues you encounter during your desktop application testing.
Troubleshooting has never been quicker or easier.
Scriptless Automation
ZAPTEST is a no-code tool. Even team members without any coding knowledge can build solid testing workflows.
Vibrant community
ZAPTEST has an enthusiastic and dedicated community of experts and developers.
There is always someone ready to help answer questions, share best practices, or demonstrate innovative ways to use our tools.
Flexible Licensing Models
At ZAPTEST, we understand that each business has unique requirements.
We provide unlimited licenses to streamline companies automation scalability and project requirements, both big and small.
Secure Testing Environment
As the best desktop application automation testing tool on the market, we understand the importance of a secure testing environment.
Say goodbye to damaging production failures thanks to our safe, confidential testing environments that protect your data and ensure your stay compliant.
Continuous Integration, Continuous Deployment
ZAPTEST integrates with CI/CD pipelines, allowing you to update new software versions and accelerate the development lifecycle seamlessly.
Data-Driven testing
ZAPTEST supports Data-Driven testing (DDT). Now you can augment your functional desktop automation tests with scenarios that handle external files and databases,
Simple maintenance
Software maintenance can be incredibly costly, often making up the bulk of spending on each project.
ZAPTEST helps you slash these expenses by making maintenance quick and easy.
Web and mobile testing
While ZAPTEST is the best desktop automation tool for testing, that's not all it can do.
Our tool excels at mobile and web testing too.
When each of these capabilities is combined, you have access to the most comprehensive testing solution on the market.
Customization
Alongside being the best desktop application automation testing tool out there, ZAPTEST is also the most adaptable.
You can customize our tool to suit your particular testing workflows and processes, providing the agility you need to thrive.
Early Automation for Agile Workflow
ZAPTEST allows you to get ahead of the curve by implementing automation at the start of the product development lifecycle.
Automating using application mockups will enable you to deliver automation shift-left and just-in-time.
The result is a genuinely agile workflow that leads to more efficient development processes and higher-quality products.
Experience the Power and Versatility of ZAPTEST Desktop Automation. Simplify, Accelerate, and Elevate Your Testing Processes Today.
"More than just a tool; it's a partner in our success."
Desktop Application Testing Tool
with both FREE & Enterprise Versions
ZAPTEST offers best-in-class free and enterprise desktop application testing tools.
Available for Windows,macOS, and Linux applications, ZAPTEST helps with compatibility, functionality, and load testing.
What's more, our suite of RPA tools can help detect any GUI, database, or memory problems, ensuring your desktop products are rigorously tested and ready for the market.
Common Challenges: Unraveling the Complexities of
Desktop Application Testing Automation
Breaking Down the Barriers to Achieve Efficient and Effective Desktop Automation
Desktop application testing automation comes with a set of challenges that developers must overcome. For starters, desktop environments are highly intricate, which can result in roadblocks to the satisfactory execution of automated tests.
Here is a look at some of these issues and why ZAPTEST provides the best desktop automation tool to overcome these challenges.

Diverse Technologies
Desktop applications are built using a mix of different standards, frameworks, and coding languages. Mastering each discipline is impossible for human developers, underlining the need for a flexible desktop automation solution.

Limited machine resources
Desktop applications are frequently required to run on machines with limited resources. As such, tests need to be designed and executed to simulate these conditions and ensure your application is accessible to most users. Desktop automation tools free you from this burden and speed up the overall development process.

Dynamic UI elements
We mentioned above how dynamic user interfaces lead to problems for many desktop automation testing tools. However, dynamic UI elements can also create unwanted complexity. Again, ZAPTEST's advanced visual technology is the answer here. It allows you to scan UI elements during your desktop application testing.

Inadequate Community Support
Strong community support makes learning and adopting new tools much easier. ZAPTEST boasts a vibrant and active community full of users and experts. Our forums act as an incredible repository of knowledge and advice on how you can get the most from our test automation tools.

Inadequate Debugging Capabilities
Solid debugging capabilities are crucial for automated testing troubleshooting. ZAPTEST offers advanced debugging capabilities that let you solve application code problems with speed and precision, meaning fewer delays for your important projects.

Slow or unresponsive customer support
There are some good free desktop automation testing tools on the market. However, they don't always prioritize customer support. This situation can be highly frustrating when you are getting to grips with a new platform.
Our desktop app testing tool offers first-class customer support delivered by an appointed to you ZAP Expert to minimize issues that could slow down your testing progress.

Test script maintenance
Even minor application updates can result in tedious test script maintenance and updates tasks. Save your team the trouble, and boost your productivity by unleashing ZAPTEST's easy maintenance features.

Dynamic User Interfaces
Dynamic user interfaces are essential for offering enhanced user experiences. However, all that complexity and variability pose a problem for desktop application testing tools. The solution is visual recognition technology that can identify, understand, and interact with these GUI elements.

A deficit of coding skills
Digital transformation across the business world has led to a shortage of coders. Using your best software engineers for application testing is not always the best way to allocate resources. Scriptless automation tools like ZAPTEST allow non-technical teams to design and implement tests without compromising quality assurance.

A lack of customization
Many desktop application testing tools are too rigid. While the design might work for most QA teams, they lack personalization options to fit around your project. ZAPTEST, on the other hand, is highly customizable. Our tool adjusts to you, not the other way around.

Data security
For full and comprehensive application testing, you need a set of representative data. Of course, using these data sets requires caution. The best desktop application tools, like ZAPTEST, ensure the confidentiality and integrity of application data during testing thanks to a secure testing environment.

Late Stage Automation
Unleashing the full power of automation involves adopting these tools as early as possible in the development cycle.
ZAPTEST supports shift-left automation using mockups for early-stage automation, making it easily one of the best automation testing tools for desktop applications. As we move toward the era of hyperautomation, these features will become essential.

System integration
The reliance on complex software stacks across the business community means that most desktop applications need to integrate with a variety of other systems. This connectivity can result in a number of challenges in desktop application testing situations. To ensure you have full confidence in your products, you need desktop application testing software that can test a variety of inputs and outputs.

CI/CD Pipeline Integration
Integrating automation tools within existing CI/CD pipelines is a challenge that QA teams know only too well. The best desktop application tools, like ZAPTEST, can seamlessly integrate with CI/CD pipelines meaning testing new versions of your software is straightforward.

Lack of Adequate Documentation
Comprehensive and clear documentation is crucial for effectively using an automation tool. Our desktop app testing tool allows you to generate documentation from your scripts. From there, it's available in the ZAPTEST DOC studio, reducing this traditionally painstaking administrative task.

Lack of real-time test monitoring
QA and testing veterans understand how much time can be lost without real-time test capabilities. Projects can run into costly delays without being able to identify and remedy issues on the fly. ZAPTEST supports real-time test execution monitoring, saving you countless hours of time and hassle.

Limited testing scope
Most free desktop automation testing tools are highly limiting. Some offer desktop-only testing, which narrows the scope of what you can do. ZAPTEST also supports web and mobile testing, making it the most comprehensive testing automation tool available.

Costly Licensing Models
Quality comes at a cost. However, these prices shouldn't be so high that they threaten the profitability of your projects. Alongside our free version, ZAPTEST offers highly flexible licensing models which suit the diverse budgets and requirements of different projects. We provide more value and a higher ROI than rival desktop test automation.
Don't let these challenges hold you or your projects back.
Choose ZAPTEST to Streamline Your Desktop Automation Efforts and Drive Success.
Transform Your Desktop Automation Testing with ZAPTEST
A Comprehensive Automation Solution Built to Overcome Challenges and Accelerate Success.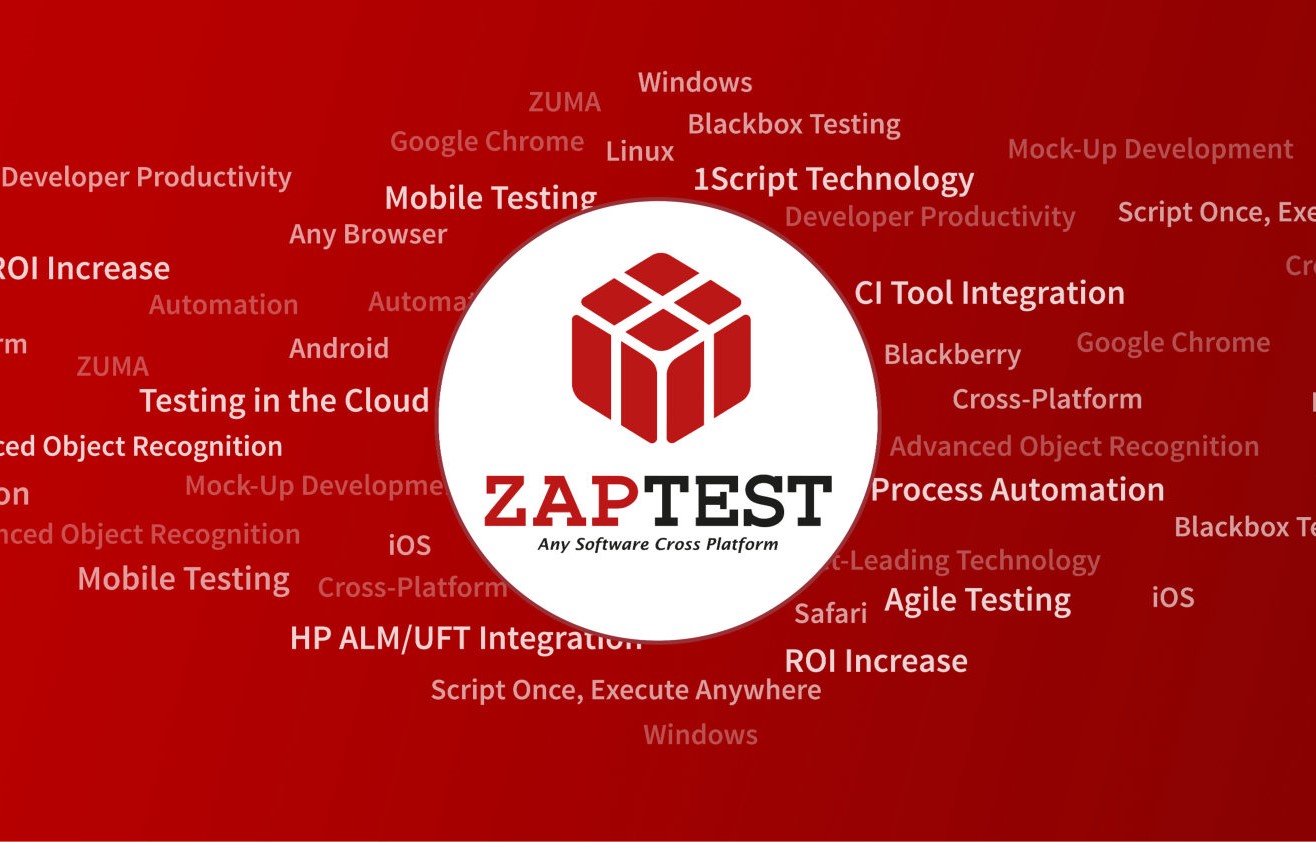 Packed with innovative features, superb customization options, and unparalleled support, ZAPTEST is the partner you need for your journey to automation and beyond.
Our desktop automation tools free your team from mundane, labor-intensive tasks, allowing them to contribute in new and exciting ways.
Embrace efficiency, ensure quality, and elevate your testing capabilities today.
Take a step towards a seamless automation experience with ZAPTEST.