What we do
ZAPTEST offers Complimentary Full-Time (24/7) services delivered by ZAP Certified Experts to assure successful implementation, training, best practices, and knowledge transfer to ZAPTEST Enterprise users.
ZAPTEST's Services + Software model provides Enterprises with 1-stop software test automation services of any app across any platform on any schedule, without the need for coding or IT personnel hours to achieve up to 10X ROI.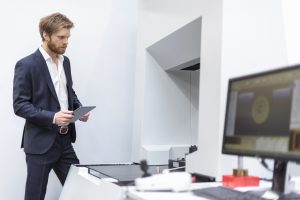 RPA + Services
ZAPTEST's RPA services will deliver up to 10 X ROI by automating repetitive business processes with better accuracy and resilience across multiple platforms. Our ZAP Expert will support your RPA digital transformation 24/7.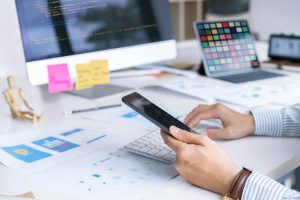 Automated Software Testing Suite + Services
ZAPTEST automated testing solutions work cross-platform to speed development and testing, while our ZAP expert will support your entire organization in achieving its objectives.
Other software testing automation vendors and open-source tools create on average approximately 20 automated process steps per hour. ZAPTEST creates 40 automated processes per hour and provides significantly more value with: 
1SCRIPT technology to reuse the same script across all platforms with no modifications

Object detection from hand-drawn mock-ups to facilitate no-code development

M-RUN technology for parallel execution of a script against any or all platforms simultaneously

ZAPTEST executes in multiple environments no matter which browser, operating system, or platform

Testing across 5 environments produces 40 automated process steps per environment or 200 steps instead of the 20 produced by most software testing automation companies that relies on re-scripting with platform and API limitations

Our 200 automated process steps instead of 20 = up to 10X ROI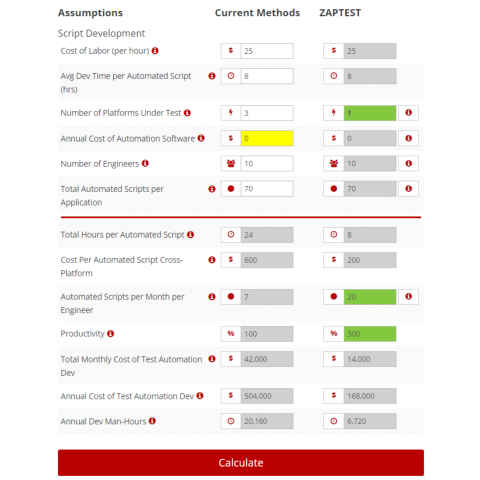 Our Software
ZAPTEST is the leading Software testing automation company providing professional test automation services + software with cross-compatible 1SCRIPT technology and parallel execution across any platform, API, or UI.

High ROI
ZAPTEST's software test automation tool helps you realize up to 10 X ROI by saving you time and money in the testing process.

1SCRIPT Implementation
ZAPTEST's software testing software allows the testing across several platforms without modifying the code for each platform.

Parallel Execution
M-RUN is ZAPTEST's software test automation tool that can run multiple scripts simultaneously over several platforms for more efficiency.

Unlimited Licenses
With ZAPTEST's Enterprise Solution subscription program, you receive unlimited licenses across the entire organization. Regardless of whether your automation needs increase, your cost remains fixed.

Cross Platform
ZAPTEST works cross-platform, so that you can run software automated testing across different web browsers and operating platforms such as Windows, iOS, macOS, and more.

Cross Application
ZAPTEST runs software testing software across any platform or operating system by pairing with the GUI of any app of your choice.

1 Click Document Conversion
With ZAPTEST's DOC technology, a simple click converts your automated script into a full software testing document.

Cloud Device Hosting Management
FARM allows ZAPTEST users to manage all of their devices so you can remotely control cross-environments and projects from any location.

Seamless Automation for TEST
ZAPTEST's software test automation tools supply you with automated scripts and test scenarios. They also allow access to your external projects so you can work across applications.

Live testing
ZAPTEST's UI automation testing tools test your software in real-time to simulate a real user's experience.

Mock-up Tests
With automatic object and anchor detection, ZAPTEST scans your mock-ups to make realistic simulations that can help you form working automated testing solutions.

Scenario Recording
ZAPTEST's software test automation tool allows for recording video scenarios of end-user actions to make executable scripts.

Code-less
ZAPTEST's software will create scripts or an automation testing framework without coding, so there's no need to hire an in-house programmer.

Software + Services
Personalized support for your automated software testing projects, including certified implementation, is available 24/7 through a dedicated ZAP Expert assigned to your organization.

Agile
ZAPTEST pairs seamlessly with Agile methodology to run our software test automation suite with increased speed and development for faster software delivery.

Integrations
Our software automation testing tool integrates with existing performance tools such as JIRA and Agile Central. It will also save script and test documents from those tools for you.

Cloud Device Hosting Management
FARM allows ZAPTEST users to manage all of their devices so you can remotely control cross-environments and projects from any location.
We can Help Automate Any Application
ZAPTEST's cross-platform software testing automation suite can automate tests on any app ,operating system, web API, UI, or device.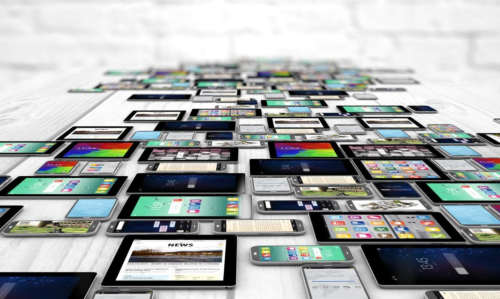 Cross-Platform
Cross-Platform execution is one of the main advantages of ZAPTEST. With a single ZAPTEST Module it's easy to execute the script on any platform. ZAPTEST completely supports the following platforms: Windows, MacOS, Linux, Android, iOS, and others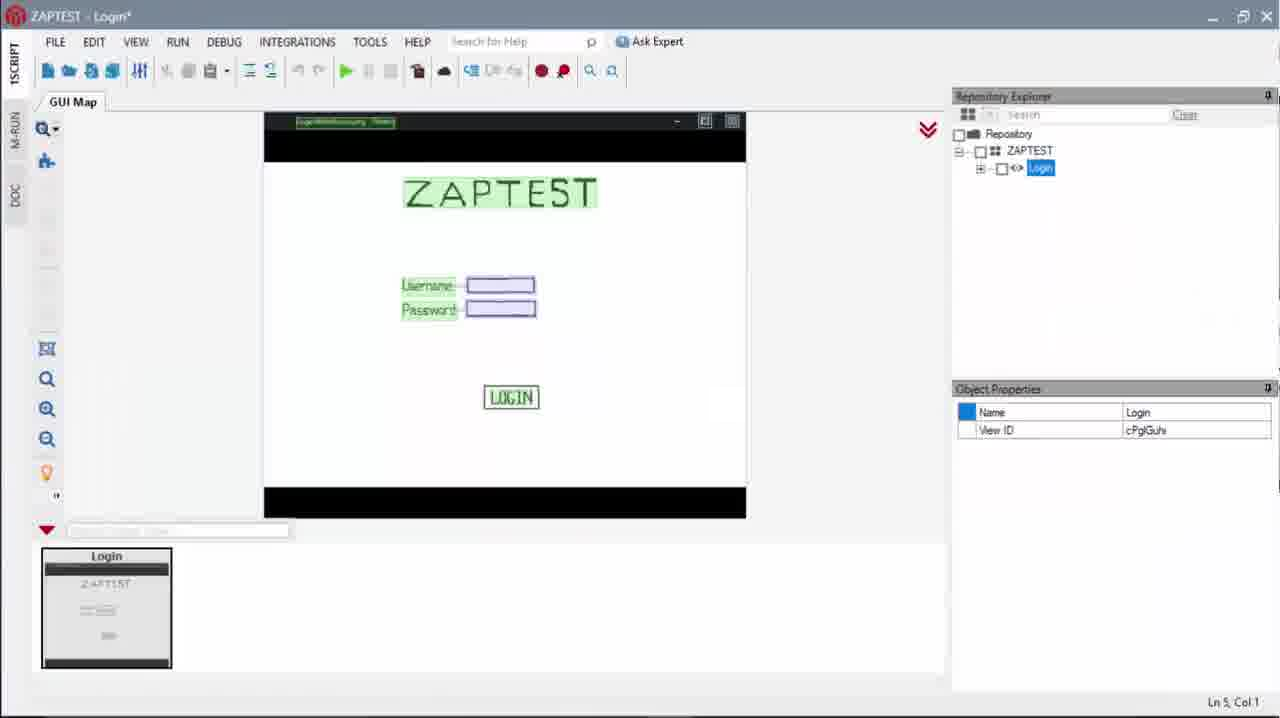 Agile
Agile isn't just a software test automation tool. Agile is a methodology. Through the promotion of adaptive planning throughout a software development process and ZAPTEST's testing suite, continuous testing becomes possible.
Your project's developer and test engineer are working from the same script, the original application mock-up right out of the gate. While the development team focuses on code-writing, the testing group captures objects from the mock-ups and early development, allowing them to create and execute test scripts.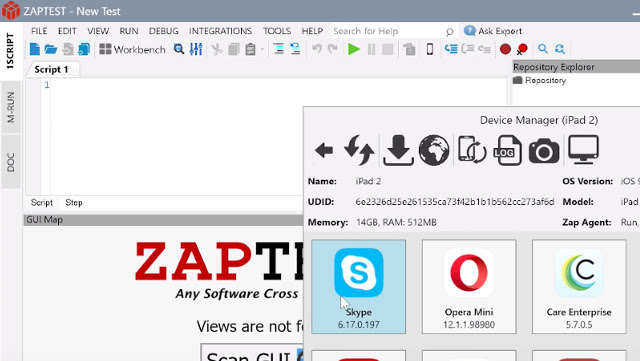 Mobile
Writing individual scripts for multiple mobile platforms is tedious, time-consuming, and inefficient. That is where ZAPTEST shines. Write one script for all platforms, including Windows, macOS , Mobile: Android, and iOS. 
The suite of mobile tools
M-RUN Technology – allows parallel execution of a single test script across multiple mobile devices, expediting regression testing by including all devices.
ZAP Viewer – brings the 'one script plays anywhere' methodology to life, allowing the establishment of a connection with a remote workforce, so everyone is on the same page, whether working from a web-based or mobile connection.
Device Manager – offering complete control of all applications, reporting device status and history, pre-configuring apps, and even automatic device prep and setup.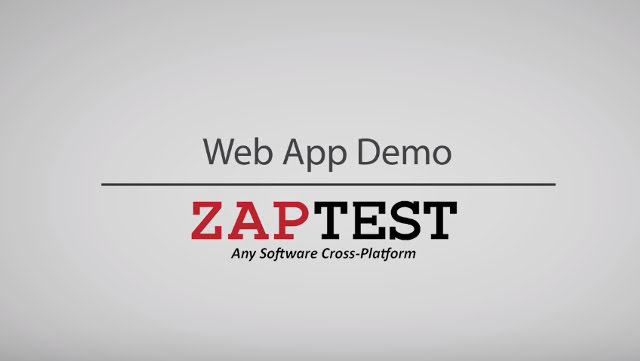 Web
Utilizing ZAPTEST's 1SCRIPT technology, your team can automate testing across all the major browsers. Instead of tuning a test script for a particular browser, develop a single script and run it on just about any browser.
Supported Browsers
This proprietary technology is in line with ZAPTEST's strategic and tactical vision for executing automated testing, and it requires no modification across:
All versions of Internet Explorer (IE/EDGE)
Firefox
Safari
Opera
Chrome
Flock
Konqueror
Et cetera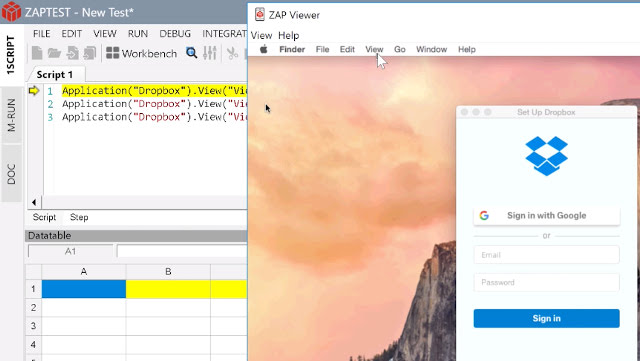 Desktop
1SCRIPT doesn't just create compatibility across browsers. It also automates your testing across native applications. Use the GUI Scan tool to capture objects, create a testing script, and execute it with mouse clicks.
Supported Platforms
You don't have to be a computer programmer to harness the power of ZAPTEST across platforms like:
Mac OSX 

Linux

Windows

Unix
Freeing your business from platform dependencies is essential for maximizing the benefits of process automation. And ZAPTEST is the best software test automation tool for automated processes.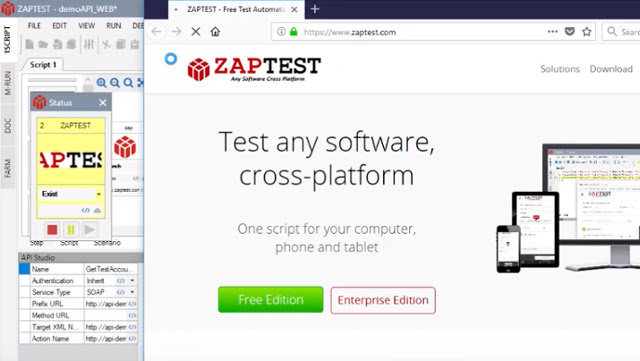 API
An application program interface (API) is essential for communication with both your internal and external partners and the teams that drive your innovation. Your data cannot be leveraged across your stakeholders without an integrated API, bogging all of your integration efforts. But it must also function within your user interface. 
ZAPTEST API Automation
That is where ZAPTEST's API automation testing software comes in. It supports blending API and UI objects into a single script, enabling a single execution to test both the front and back ends of your application. It doesn't get much more efficient than that, and the ZAPTEST API automation testing tool works with most major web service technologies, such as:
SOAP

WSDL

WADL

REST

XML

JSON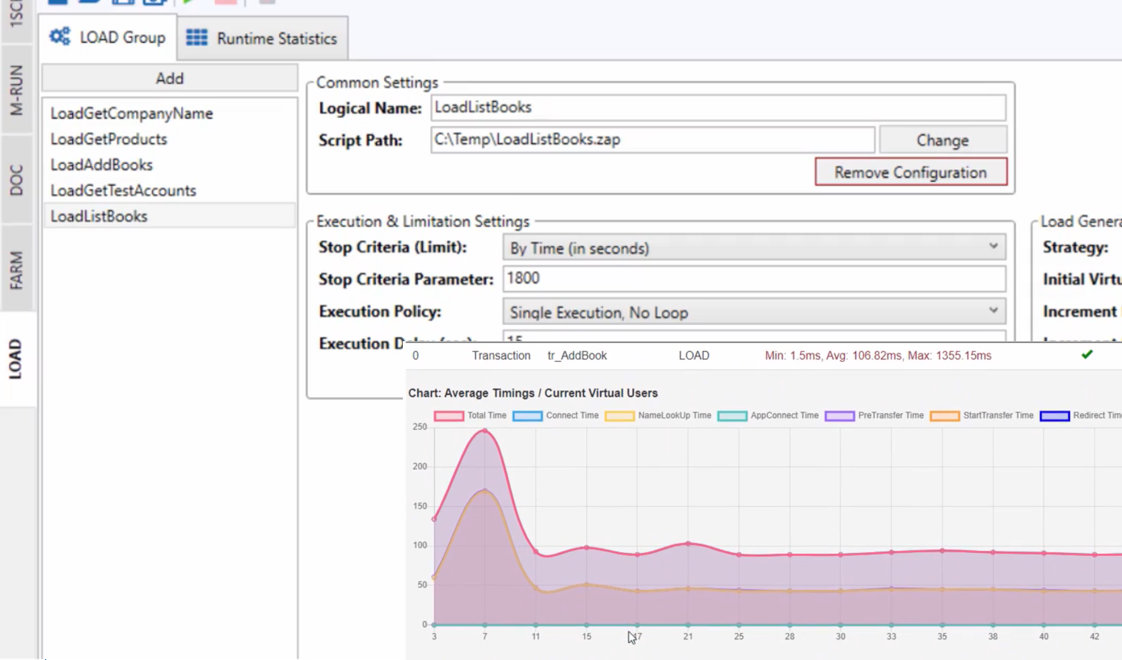 LOAD
All the best coding and app development in the world will fall flat on its face if it can't meet the required performance demand. Utilize ZAPTEST's load testing tools to measure the performance capacity of your API server in high-demand situations to make sure your infrastructure can scale up to meet the needs of your app and the consumers using it
ZAPTEST software test automation services work seamlessly with Agile methodology and philosophies of repeated iterations and steady improvement. Automation starts at the mock-up stage for early Shift-Left testing on scans of hand-drawn mock-ups. ZAPTEST's object detection tools pull UI elements from concept drawings and create scripts to test against any platform or API.
ZAPTEST's Blackbox automated testing integrates with unit testing to provide a complete picture of user activity with the software. Built-in Continuous Integration automatically runs tests against each new release and sends results to the team.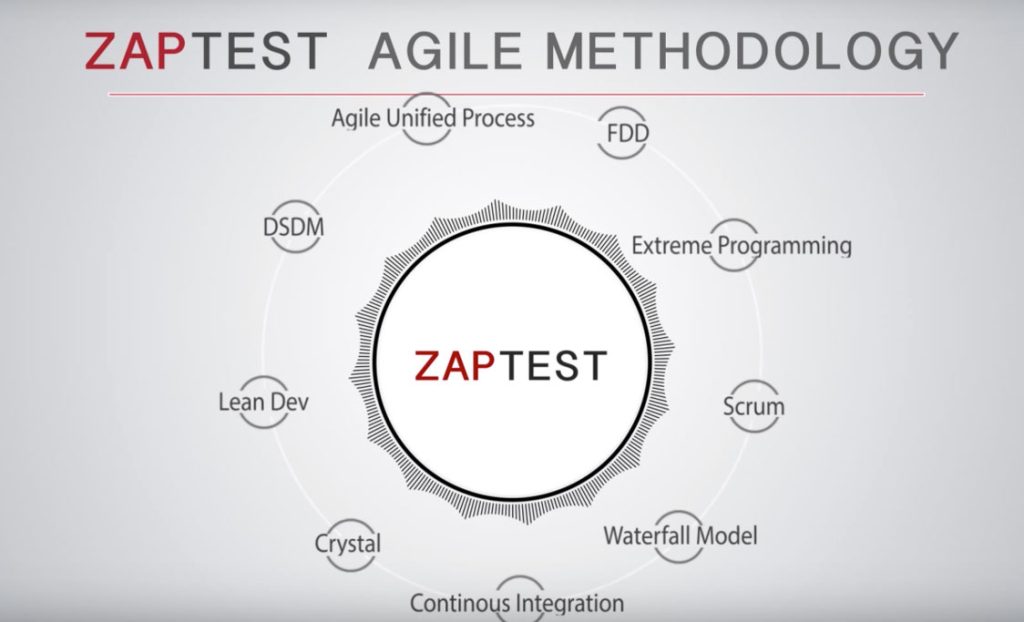 Certified Services
Over 20 years of testing and software automation experience, cross-discipline automation (UI, API, Performance, RPA) and unlimited software licenses.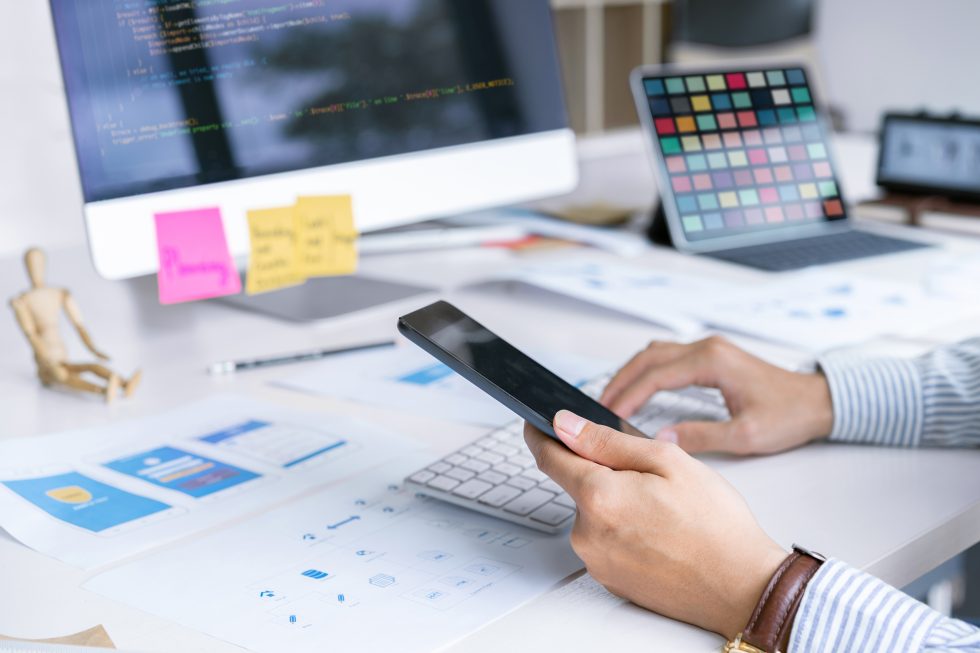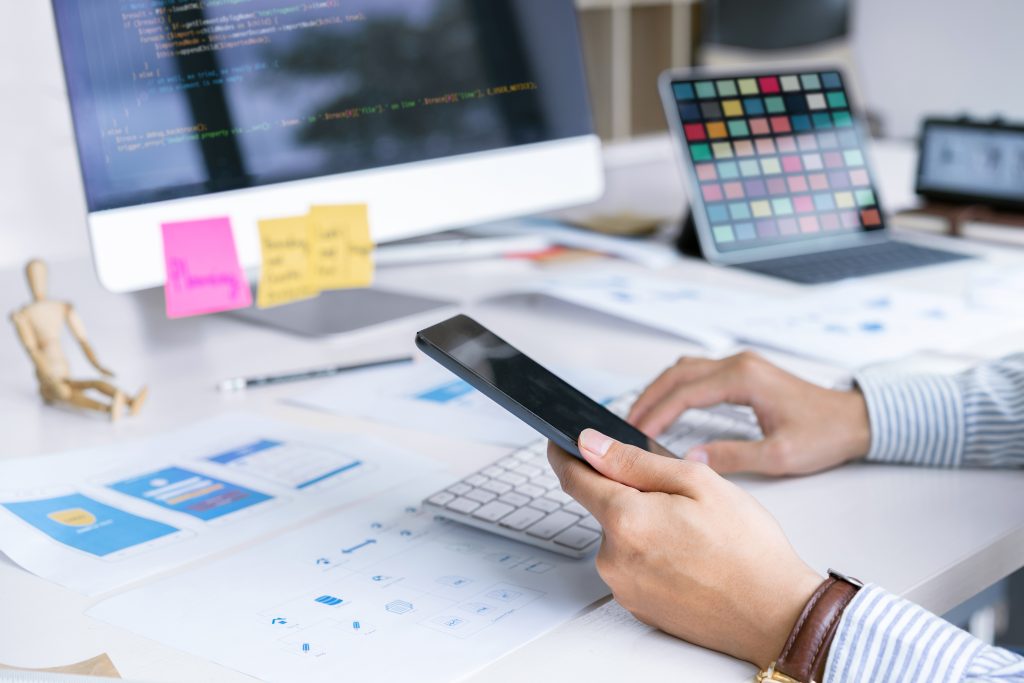 Fast Implementation
ZAP Experts are trained and certified on all ZAPTEST automation disciplines: Functional (UI and API), and Performance testing, and Robotic process automation (RPA).
They are trained for fast ZAPTEST product implementation using ZAP and industry software automation best practices.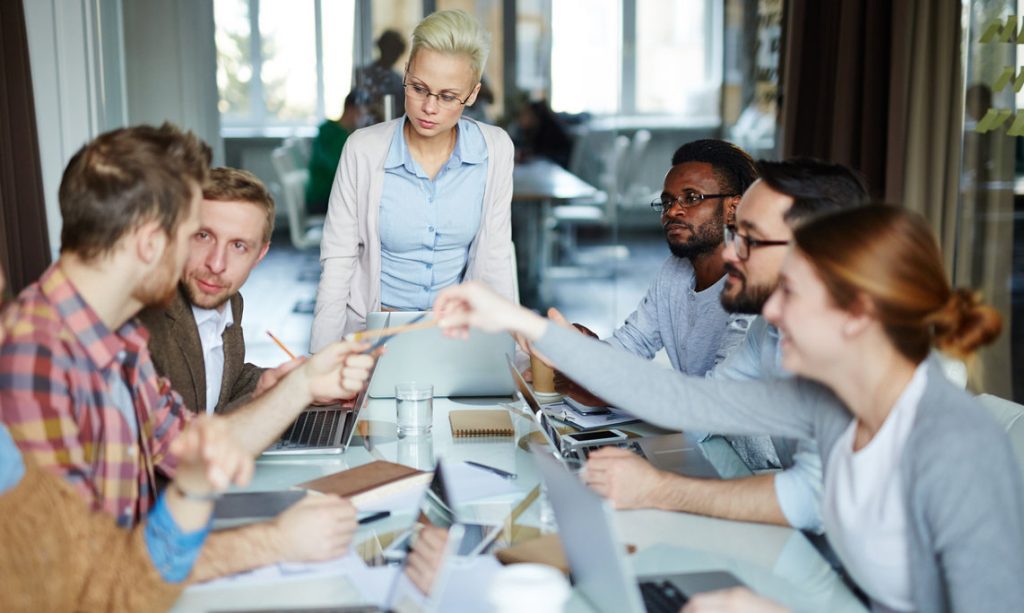 Multi-Task Automation
As a member of your team ZAP Expert may be engaged into any automation project using ZAPTEST software to complete any current task.
That might be a UI automation, API testing, Load testing, or operations processes automation development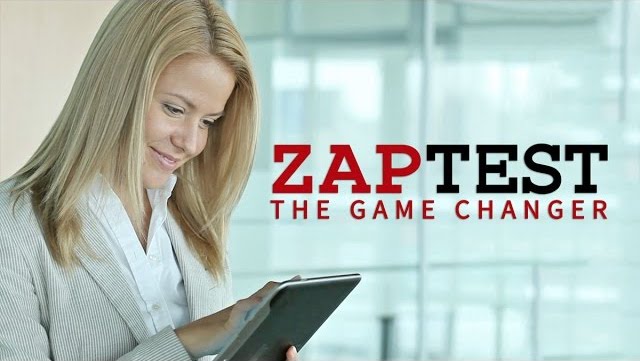 Custom Product Support
Being part of your company daily automation routine, ZAP Experts will be able to advise on the advanced ZAPTEST product functionalities.
ZAP Experts can advise instantly and according to your automation process and development style.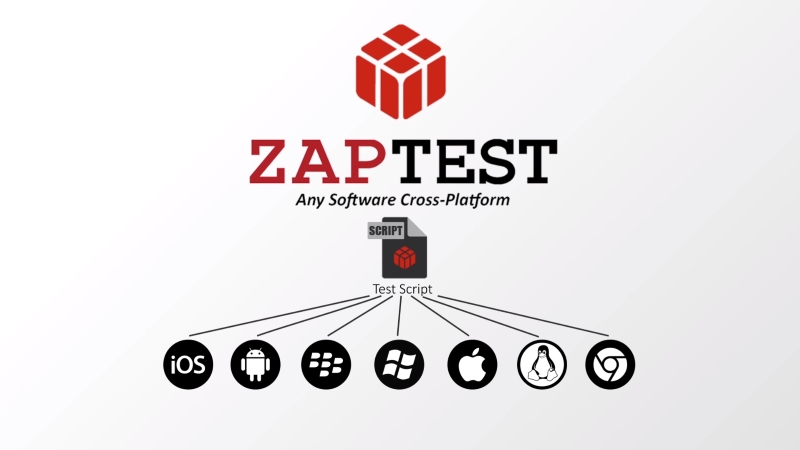 Seamless Process
Unlike other technologies ZAPTEST allows users to use the same approach to automating Web; Desktop; and Mobile based applications regardless of their UI technologies and the operating system.
The Automation Framework designed for Testing can be applied as-is to the RPA; the script developed for Functional automation can be reused in the Performance testing.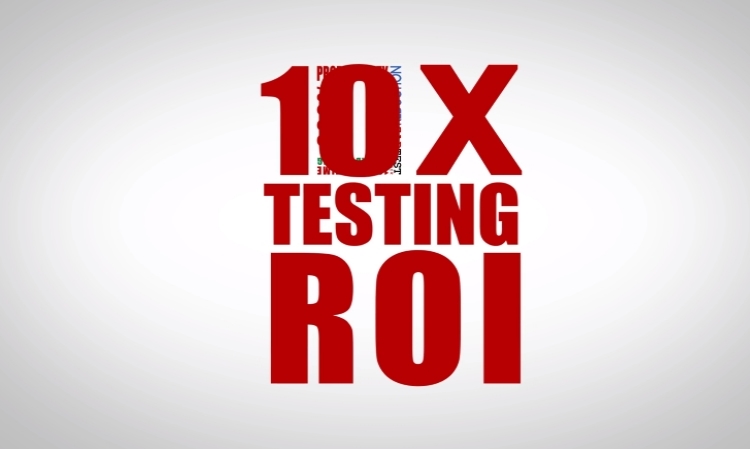 Framework Design
The main goal of any Automation Framework is to achieve maximum automation results with less Man-Hours. ZAPTEST provides set of components and best practices to ensure successful automation practice and maximum ROI for its clients.
Benefits
Scripting approach - user can select No Code (Step or Tree view) or Coded scripting (VBScript or JavaScript);
Reusable Module Design - each ZAPTEST script can serve as a reusable module when called from another script
Shared Resources - ZAPTEST supports sharing artifacts such as Object Repository, Function Libraries, External Test Data files (for input and output), Global Variables
Parameterization - ZAPTEST supports different ways to parameterize values: Internal or External DataTable, Test Parameter, Local Variables, Global Variables
Test Data Sources - ZAPTEST can store Test Data in the internal DataTable as part of the project or in a external data file (CSV or EXCEL). It also allows use of ODBC/JDBC for a direct database access
Test Result Formats - ZAPTEST supports HTML and PDF formats to display and store test run results
Full-time professional help - ZAPTEST appoints an engineer to work along the Client's team to help with automation and support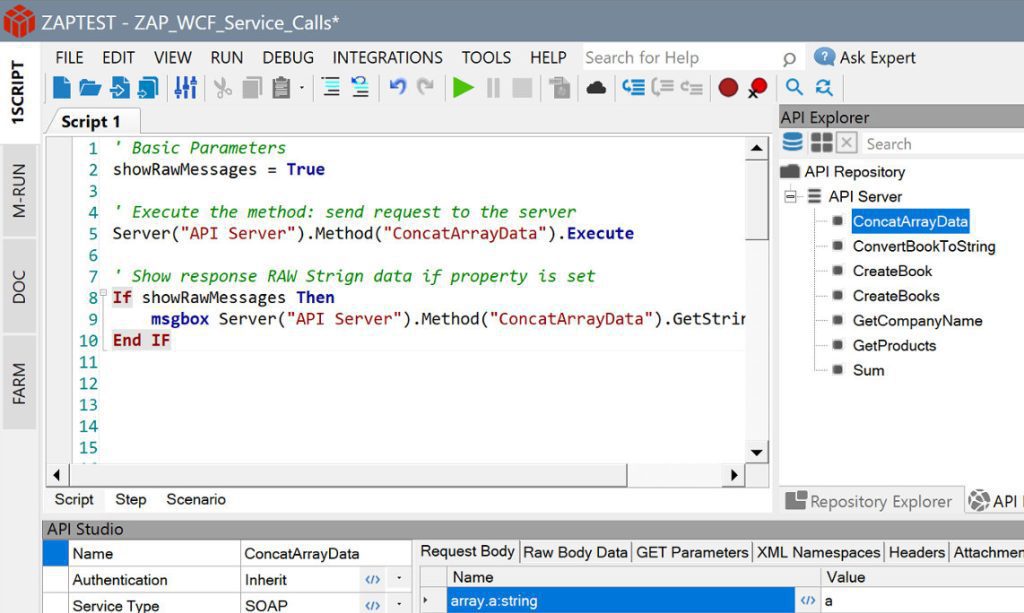 Script Design
There are four main principles when developing ZAPTEST automation scripts:
Modular - use ONE automation script (Automation Module) per functional area
Event-Driven - every step in Module should trigger an event in the application under test
Data-Driven - every step should be parameterized with Input and Output values
Rich-Logic - every Module should consolidate or include multiple test scenarios
See it in Action
Let's see what ZAPTEST can do. As the leading free and enterprise software testing automation tool, ZAPTEST boosts rich functionality which ultimately leads to up to 10 X ROI. ZAPTEST's GUI is intuitive, making it a suitable choice for all levels of coding experience wanting to use powerful testing tools. All it takes is a little bit of practice and some clicks with a mouse to run automated performance and load tests. Or, for more advanced users, implement your own manual coding.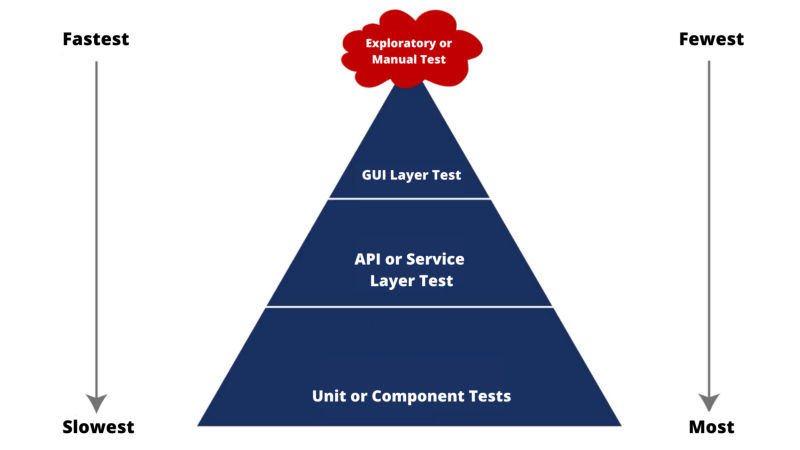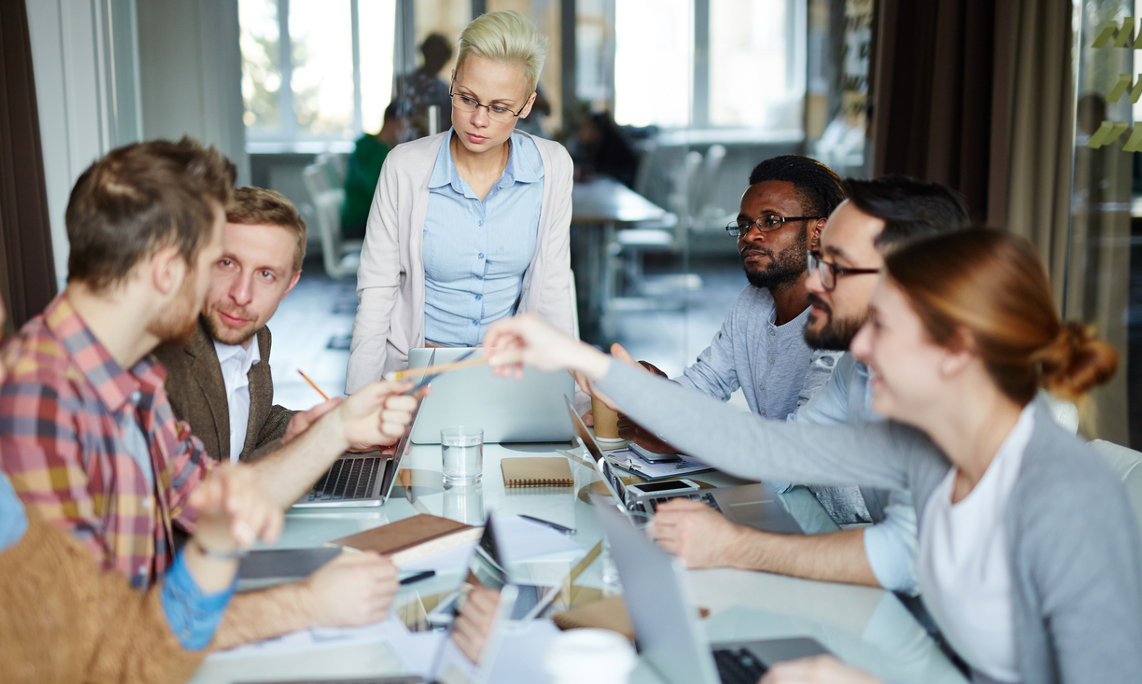 Case Study
Michael runs IT & Digitalization for one of our (now) clients. He came to us with one challenge brought to him by Sam(head of procurement)who was manually performing a very large number of invoice processing tasks. They invest a lot of labour in these repetitive processes, but automating them would have required additional time, money, and expertise that the company did not have.
ZAPTEST automation was an ideal fit for this challenge, as it allows for seamless end-user processes through any digital interface regardless of Application Under Automation. As such, Zaptest, the IT and Procurement functions worked together and ultimately delivered a variety of high-performing scripts for RPA bots that took over more than 98% of daily executions. In practice, during the automated process, Sam's Subject Matter Experts (SMEs) record ZAPTEST Video Scenarios used by Michael's specialists for automation. They auto-generate documentation coverage and schedule bots for mass execution using multiple virtual workstations.
Unlike other available solutions, ZAPTEST doesn't require application instrumentation and executes AS-IS. Thanks to the collaboration with ZAPTEST, Michael's team has moved into a centralized role within their organization, offering generalized TEST + RPA process automation that is now used by Dev/Test as well as Ops teams, saving the company over 70% of the operational budget.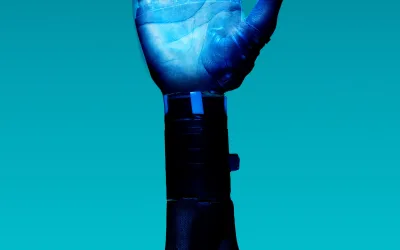 Robotic Process Automation is a runaway train. According to Deloitte, the technology will achieve near-universal adoption by 2025. However, just because RPA is dominating the business world, that...
FAQs
Here are some of the most frequently asked questions we receive about automated software testing services and our automation testing company.
Which company is best for automation testing?
Many software testing consulting companies provide a specific number of licenses for testing on a limited number of platforms.
ZAPTEST is a full-stack, cross-platform free and enterprise RPA and software testing tool with no-code technology so that anyone can use it from software concept and mock-up stages to full implementation. We provide the best professional services automation software for Enterprise-level software testing and automation.
In addition to the free ZAPTEST automated testing tool, ZAPTEST provides ongoing services other top software testing companies don't. A ZAP automation expert will work remotely with your organization as a valuable team member to assist with every step of test automation, providing certified implementation and support 24/7. 
With one fixed-cost investment, ZAPTEST automation testing company provides services and support no matter how many tests or licenses your organization needs.
What companies use automated testing?
Enterprises and organizations across all business sectors like banking, healthcare, government, insurance, BPO, telecommunications, and more, use automated testing as part of their digital transformation to RPA to make their back-end processes and customer interfaces efficient and error-free.
Which are the main free tools for software automation testing?
The free ZAPTEST automated software testing tool provides everything you need to test software at every stage of development.
Users with no coding knowledge can run automated software tests along the entire software development cycle, from early Shift-Left testing while the concept is still in the mock-up stage to final load testing of the automation and reporting the results.
1SCRIPT technology uses one script across every platform, API, and UI without coding or adjustments to make software automation testing easy and efficient.
What are test automation services?
Test automation services provide automated software testing from test automation planning to test results reporting. Software testing consulting companies typically provide support and limited-use software.
Top software testing companies like ZAPTEST provide our RPA tool and the services to test any software on any platform in a fraction of the time compared to open-source tools with use restrictions, limited platform compatibility, and complicated pricing.