Robotic Process Automation (RPA) has touched a wealth of industries. From Finance to Manufacturing to Accounting, the technology has allowed organizations to improve their productivity and expand the scope of their operations while saving money and reducing human error. Robotic Process Automation in Healthcare has been no different. 
Healthcare was always an obvious candidate for automation. The industry faces economic pressures, suffers from a reputation for inefficiency, and consists of various high-volume tasks and transactions. What's more, it is a space with a history of embracing cutting-edge technology.
In this article, we'll explore the impact of Robotic Process Automation in the Healthcare industry by looking at use cases, case studies, and the benefits and challenges facing the technology. 
RPA in Healthcare: Current market size
and growth projections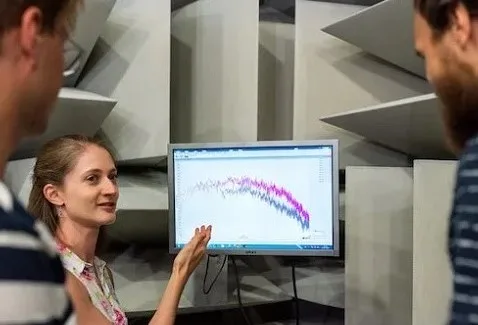 Robotic Process Automation (RPA) has achieved a level of maturity in the healthcare industry. However, it would be a mistake to suggest the technology has reached any kind of saturation point. 
According to market research, the global size of the Healthcare RPA market is around $1.76 billion. However, as adoption and use cases grow, forecasts suggest this RPA niche will be worth over $14 billion by 2032. That's a staggering compound annual growth rate (CAGR) of more than 26%.
There are several reasons for this optimistic outlook, including the fact that as life expectancy and population count increase, healthcare organizations must become more efficient at managing larger client bases. RPA can help with back-end processing for appointments, billing, and overall management, as well as several other important duties.
In addition, any attempts to modernize healthcare will involve the incorporation of tools that are heavily connected with RPA technology—for example, cloud-based RPA solutions and other AI technologies like Machine Learning (ML).
In short, as the healthcare industry embraces new technology that allows it to deliver a more organized and efficient service, RPA tools will be at the forefront of that revolution.
Why Healthcare needs RPA
Healthcare is an industry that faces considerable challenges on several different fronts. As we mentioned above, aging populations are increasing our reliance on the industry, causing many hospitals, both public and private, to be under pressure. However, the problems don't stop there.
The healthcare industry plays a vital role in human health and life. The sector is uniquely essential to reducing suffering, illness, and death, and any wrong decision can carry disastrous outcomes. Understandably, it is one of the most heavily regulated and scrutinized industries, which can lead to a lot of bloat and inefficiency. 
Of course, it's not just delivering care that's challenging. Hospital administration and insurance add an extra layer of complexity, too. In many jurisdictions, this creates a back-and-forth of documents and invoices, which can cause roadblocks for patients. 
Another big element to consider is that the healthcare industry has high staff turnover figures. RPA has a proven ability to positively affect employee satisfaction and retention because it helps reduce the number of repetitive tasks and allows workers to engage in more meaningful work. 
Finally, operating costs are sky-high. This situation has made care inaccessible to some or a massive burden on insurers or public health care systems. With high expenses comes extra scrutiny, resulting in hospital managers and administrators feeling the pressure to deliver critical services at competitive prices. 
​​Medical RPA solutions have never been more critical.
How RPA helps value creation within
the Healthcare sector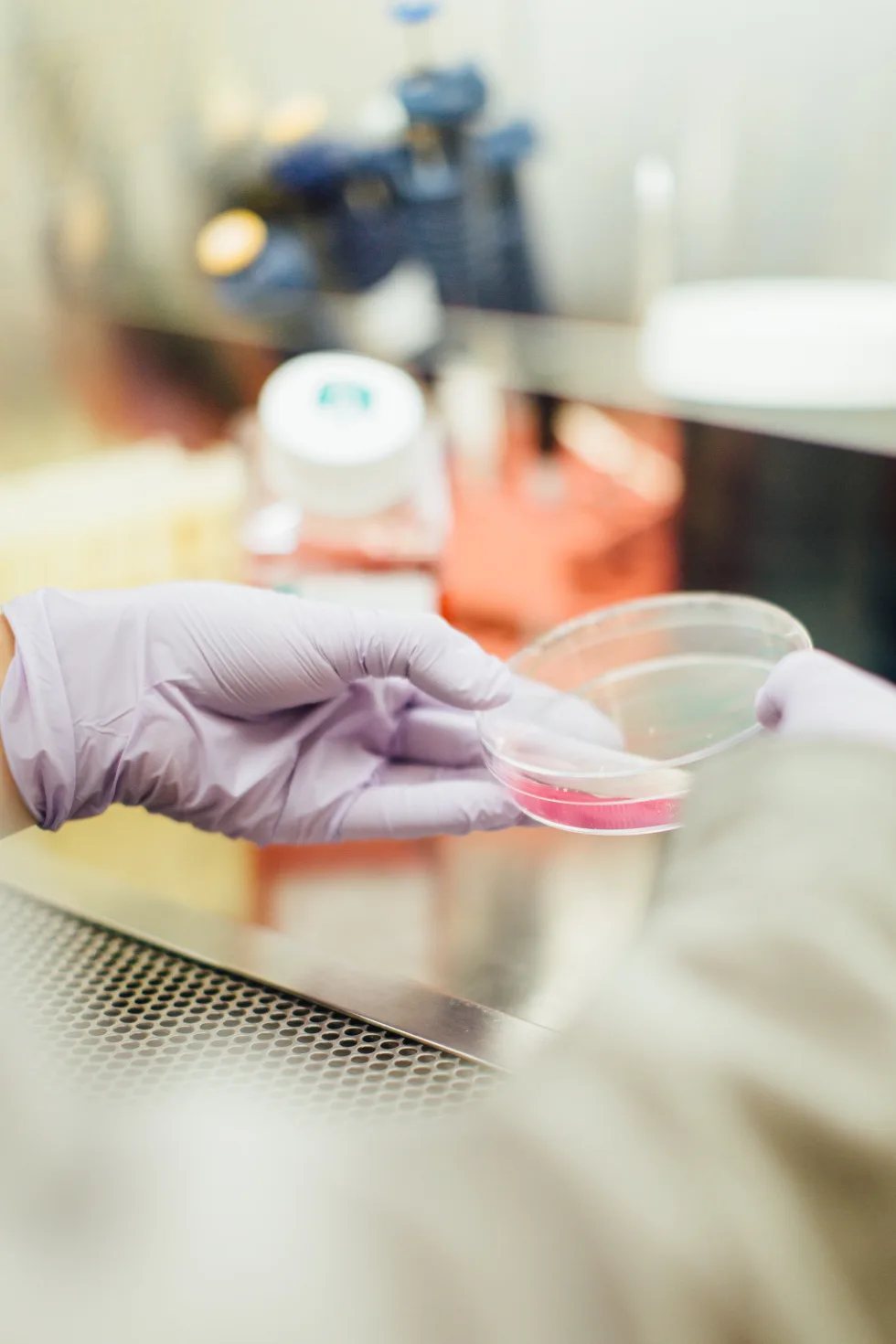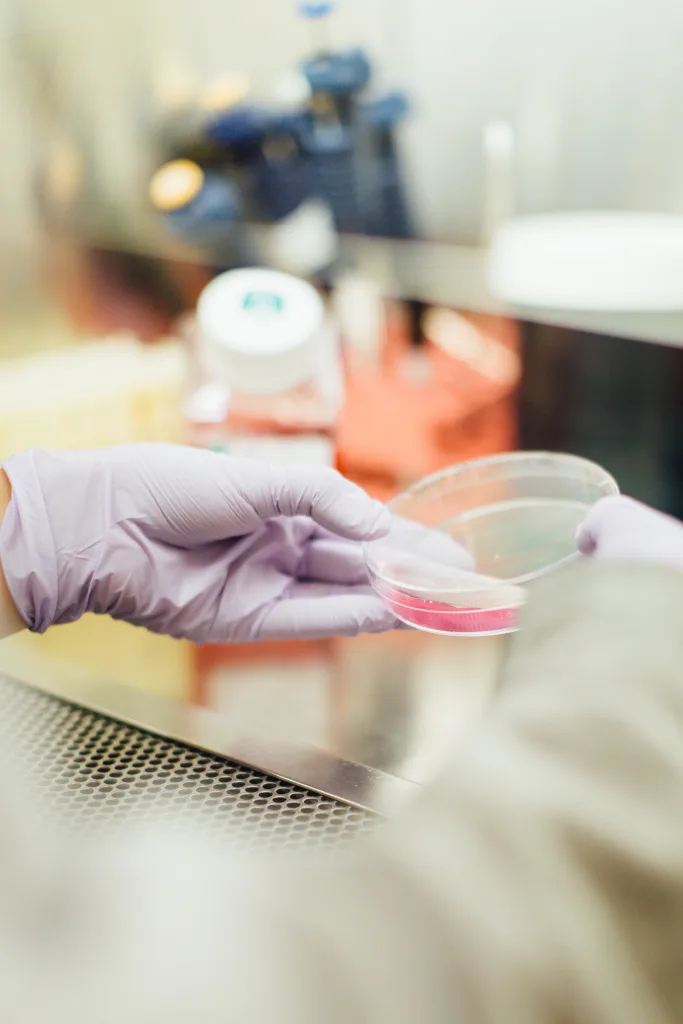 Before we get into some case studies, use cases, or benefits of Robotic Process Automation for healthcare, it's important to acknowledge that widespread adoption will be slow without a clear ROI. Hospital administrators work within financial confines, making value creation a must-have before considering any solution.
In the research paper, Robotic Process Automation – Creating Value by Digitizing Work in the Private Healthcare (Raita, 2018), the author points to a growing amount of data within the healthcare system and looks at ways the explosion of information can provide an advantage. The paper is laser-focused on the concept of value creation and proposes RPA tools as the means to achieve that upside in the private sector.
The author splits RPA benefits into both direct and non-direct value creation. It is worth exploring these upsides as a first point of call for deriving value from digital adoption in the healthcare system.
1. Direct value creation of RPA healthcare
Profit:

Less administration and potential to reduce the workforce.

Volume:

Higher throughput, faster processing, and more scaling opportunities.

Safeguarding:

Better quality performance and customer service.
2. Indirect value creation of RPA in healthcare
Innovation:

Allows organization to build innovative custom applications

Development:

Allows healthcare organizations to develop new, more efficient business processes

More data:

Opportunity to collect data from external and internal sources to improve business processes and intelligence.
As you can see, RPA in healthcare solves problems and creates opportunities. 
Robotic Process Automation
use cases in healthcare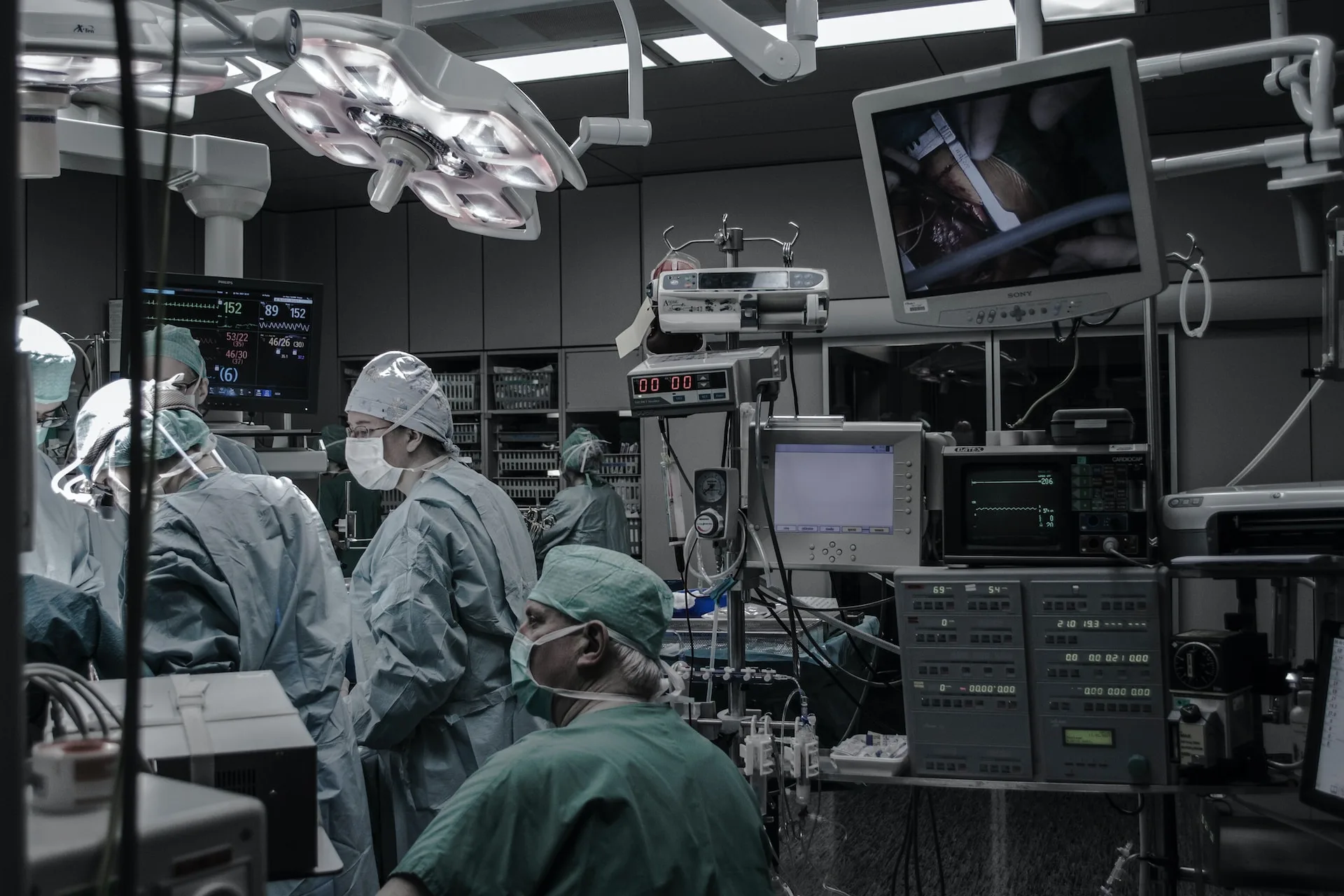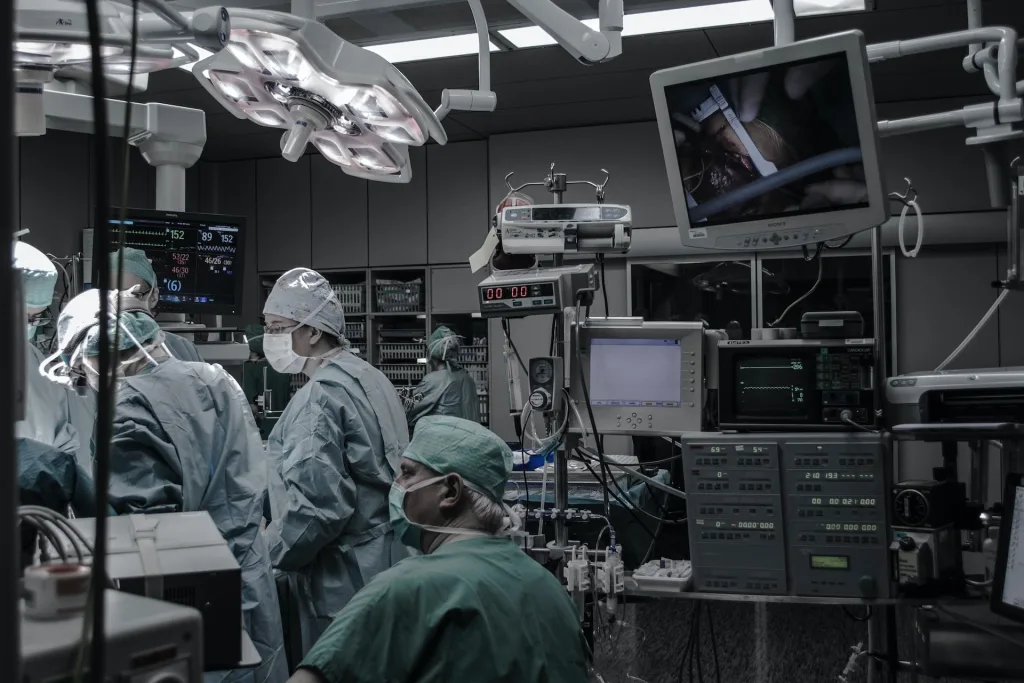 There are several competing RPA use cases within the healthcare sector. Here, we will list some of the most important areas where RPA applications in healthcare can make a big difference.
#1. Regulatory compliance
Healthcare has strict regulatory compliance and governance standards. One of the most valuable elements of RPA for compliance is that all business processes and actions are recorded in log files. 
This exhaustive record-keeping can help healthcare organizations keep track of processes and transactions and meet the exacting standards of the industry. If problems occur or an external audit is ordered, teams can furnish regulators with all the information that is required in a swift and comprehensive manner.
Automation can also help patients request their health data without manual intervention. In the US, The 21st Century Cures Act assures that parties can access digital health information in a timely manner.
Perhaps most importantly, AI-powered RPA tools can analyze large data sets to discover compliance breaches in healthcare data. These analyses can offer enhanced transparency around compliance and unearth problems and patterns ahead of time.
#2. Appointment scheduling
Scheduling hospital appointments is an arduous task with lots of moving parts. What's more, there is a clear and observable trend toward customer self-service options in the tech world, with the vast majority of users preferring automated help and interactions.
The apparent upsides here are that administrative staff have more time to deal with other issues, while patients don't need to sit on the phone waiting for appointments.
In Barriers to and Facilitators of Automated Patient Self-scheduling for Health Care Organizations: Scoping Review (Woodcock, 2022), the author underlines the point that long waits and delays to appointments can lead to adverse health outcomes. They further note that self-scheduled appointments boost turnout rates and patient satisfaction. 
#3. Claims processing
Healthcare payments and claims are a complex web of interwoven departments, medical billing teams, and insurance organizations. Billing involves a lot of manual tasks, such as inputting data, processing documents, and double-checking the validity of data. There is a lot of inefficiency in these administrative departments, and late payments can cause stress for both healthcare organizations and their patients.
RPA can be used across almost every stage of the billing cycle, from registration to processing transactions. One of the most compelling arguments for medical billing automation is the reduction of human error that results from manual data entry. Mechanizing the process results in cleaner data, high throughput, and quicker decisions. Human judgement may still be required in some cases, or these decisions can be further optimized by outsourcing to ML-driven Cognitive AI bots.
However, the benefits here go beyond mere efficiency. Automating payments can reduce staff burnout and boost cash flow, which are two big problems facing medical teams across the globe.
#4. Electronic Health Records (EHR)
Patient medical history has historically been challenging to manage. Doctors kept records on file and would send them from practice to practice, which was hugely time-consuming. Digitizing these records met some resistance due to concerns about data confidentiality and the risk of leaks. Electronic Health Records (EHR) emerged in response to these issues. However, the solution came with problems of its own.
Because EHRs include high-sensitive data, the data was often kept away from clinical workflows. Moreover, inputting the data into these systems was time-consuming and prone to error. Finally, the systems that interface with the data were non-standardized, meaning data could not flow freely between the systems.
RPA is adept at connecting these legacy systems and hauling them into the modern day. RPA helps in a number of key ways, including Intelligent Document Processing and data entry, data migration and transfer between systems and databases, and validating records, which can help with medical billing and insurance.
What's more, it can help with report management and generation while also meeting regulatory and compliance requirements. 
#5. Supply chain management
Hospitals and other healthcare facilities rely on logistics to ferry deliveries in and out of their facilities every day. These deliveries can be as varied as machine equipment, blood samples, files, food, and various medical supplies. 
RPA tools have been making an impact in both logistics and warehouse management for many years. A digital workforce can monitor supplies and automate replenishments, track orders as they come in and out of the hospital, and monitor shipping and delivery. The result is quicker and more efficient supply chain management.
#6. Patient onboarding
Patent onboarding is a crucial element of hospital administration. RPA allows hospitals or patients to enter details into Electronic Healthcare Records (ECRs) before patients enter the building, allowing for smoother processing during the stay. What's more, by creating these records via automation, updates can be added immediately.
Hospitals and medical systems are highly complex, with details and information often shared between unconnected departments, facilities, and organizations. Coordinating this information is time-consuming and vulnerable to error.  Implementing an RPA system can also help with the next steps, such as scheduling, informing insurers, and sending internal notifications. 
#7. Employee onboarding
RPA can also help HR functions within the healthcare industry. The healthcare industry has a high turnover of staff, in particular at hospitals. What's more, it also has some of the most strict hiring practices, with staff requiring clearance, educational records, references, and licenses before they can work. Further to this, hospitals must ensure staff have taken specific training programs and courses. 
Organizing all of this can place a huge burden on already overworked healthcare HR departments. Some examples of RPA in the healthcare human resources department include verifying identity documents, sifting through resumes, and performing background checks.
As this use case shows, RPA can help with general business process automation in healthcare as well as tasks that are specific to the sector.
#8. Asset tracking
Medical equipment is expensive. Many hospitals that are situated close to each other and operate under the same trust or management move equipment between facilities, resulting in confusion about the locations of these items or, in the worst-case scenario, loss.
RPA can integrate with trackers, sensors, or IoT devices to keep tabs on hospital equipment. Centralized software can help teams locate this equipment with the hospital ecosystem, book or schedule its use, and even track usage to ensure timely maintenance.
The immediate upsides involve better patient outcomes due to the availability of equipment when required. What's more, RPA systems can integrate with patient medical records and automate requests for equipment ahead of time.
#9. Post-discharge care
When a patient is discharged from a hospital, the work does not end. Indeed, physicians' recommendations are an important predictor for recovery. RPA tools can help automate patient communication by delivering automated messages or emails to encourage discharged patients to take medication, follow up on exercises, or eat particular foods. 
There are further opportunities with wearable device technology that can transmit vital signs and other information during vulnerable post-operation times. When added to the rise of communication tools that facilitate online medicine, these advances could increase home-care options and reduce overcrowding in hospitals.
#10. Clinical trials
The average cost of developing a drug is around $2 billion, without guarantee that it will be a success. Clinical trials in drug research are one of the reasons why it costs so much to bring drugs to market, which makes it one of the most obvious areas that can benefit from the efficiency and cost savings associated with RPA.
Clinical trials require comprehensive data management, administration, and maintenance. Every entry and interaction must be audited, with full record-keeping required. In other words, it's a strong candidate for RPA.
RPA can help trial sponsors update the Trial Master File (TMF) automatically, ensuring peerless and error-proof records. What's more, thanks to large data sets it can help with patient matching to ensure representative populations for the trial.
Administrative tasks and regulatory submissions can also benefit from ML-assisted bots, resulting in faster, more accurate, and more cost-effective trials.
RPA for healthcare case studies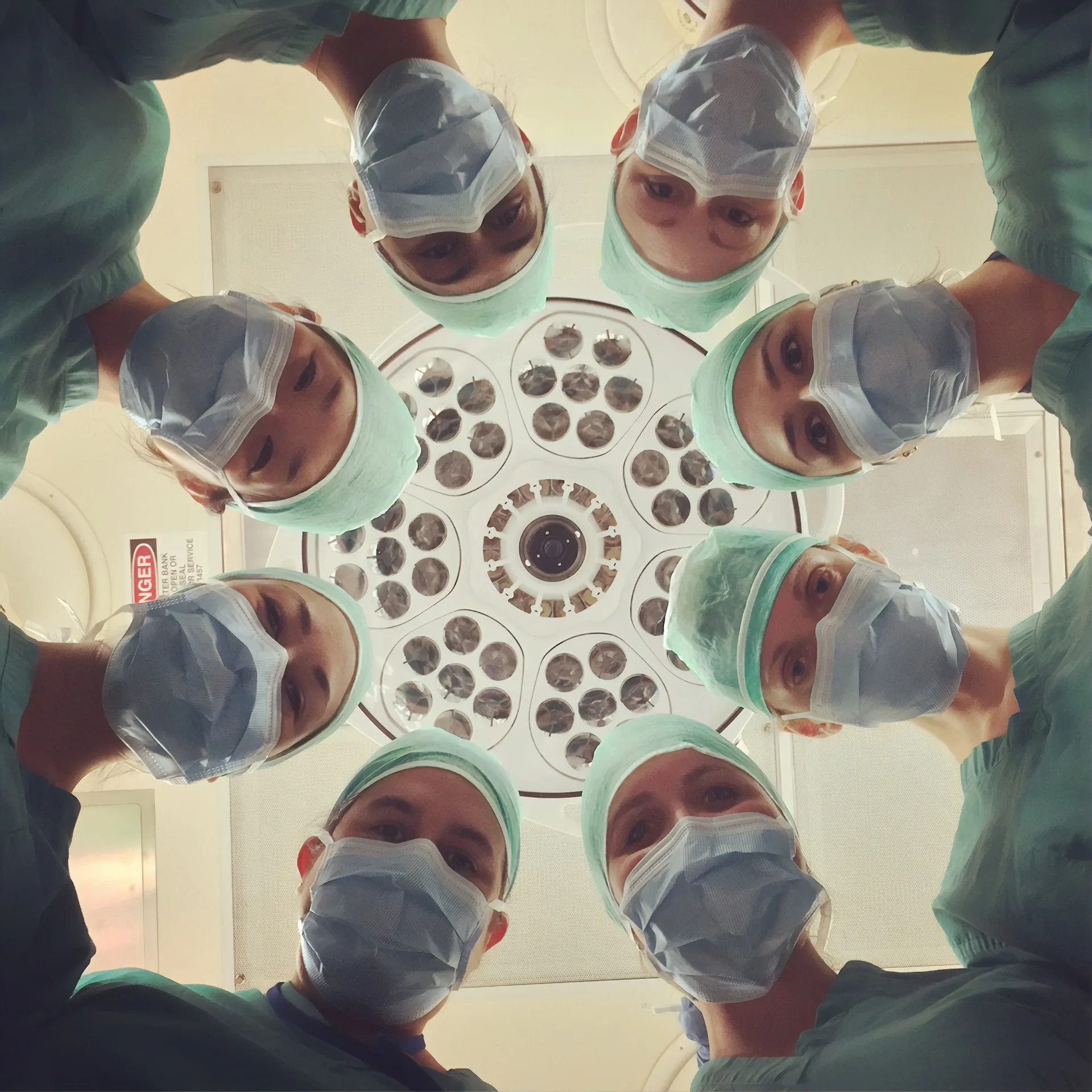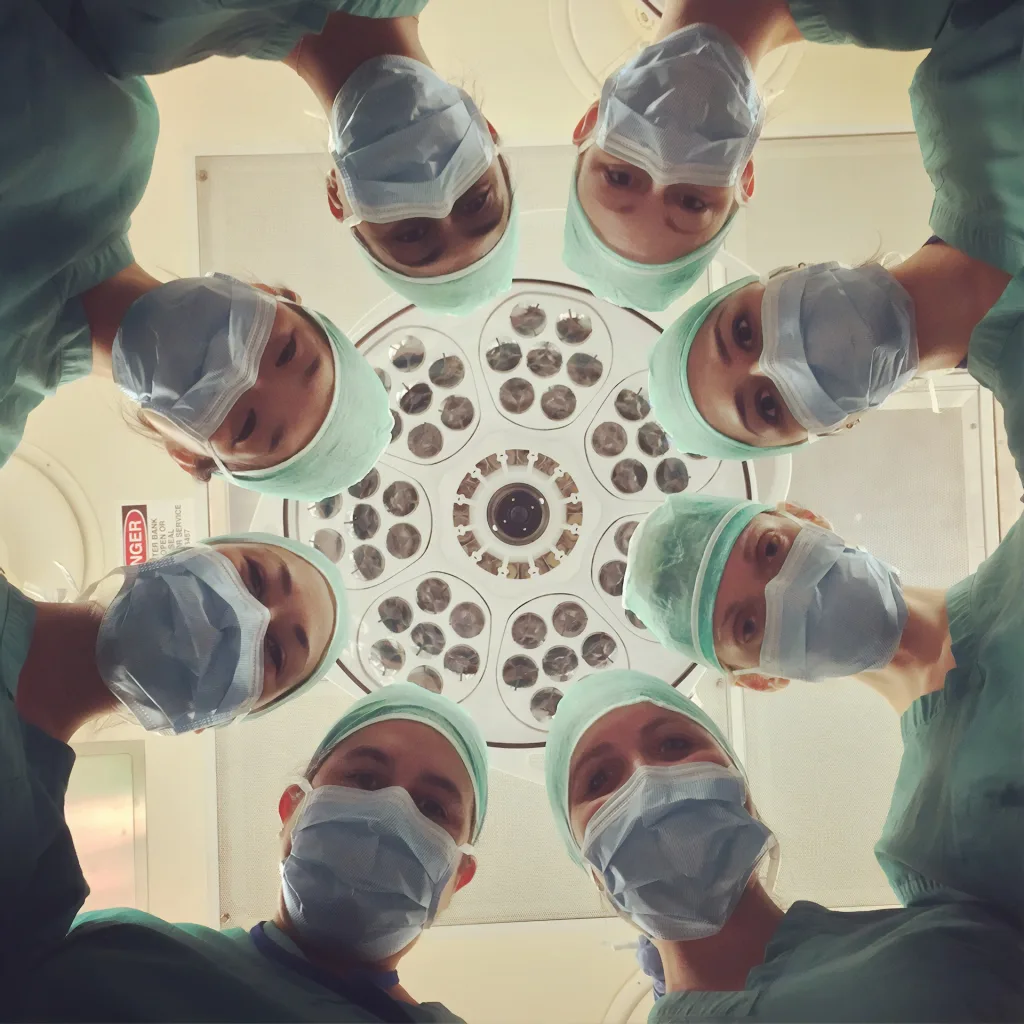 While the potential use cases of RPA in healthcare are interesting, it's important to flesh out technology with some practical case studies. Here are some of the applications of RPA across the world of healthcare.
#1. Accessing patient records in NHS Dorset
The UK's public health system, the NHS, comes in for its share of criticism. However, it has never been shy of being open to new technology, even if it may not always have the funds to implement its grand plans.
The Dorset NHS had a problem. The Dorset Care Record contained a lot of information about patient history, but it wasn't always easy for doctors to access these records. IT specialists at the Dorset Integrated Care Board used RPA technology to set up accounts for 1,500 general practitioner (GP) doctors, which allowed doctors to quickly and easily access these records via a single click.

Read more about this case study right here.
#2. Medical data redaction for claims processing
The United States has a complex healthcare system. Processing payment requires hospitals to go through private insurers to validate claims. Outsourcing this work can leave private healthcare and personally identifiable data exposed, which contravenes data security. 
The vast majority of these documents are ten pages or more of largely unstructured data. Reducing the manual burden of redacting these documents was a priority for a healthcare organization. 
They dealt with the processes by installing an RPA bot to pull the relevant files and using Optical Character Recognition (OCR) connected to a PubMed biomedical search engine to find any keywords and drug names that needed to be removed from the documents.
#3. Patient onboarding in hospices
Hospices form a critical part of the healthcare infrastructure. However, many of these community-based facilities run separately from hospitals as not-for-profit organizations. Referring patients to these facilities is done by a physician, with a lot of information and procedures that must be followed.
Due to the nature of hospices, it's imperative to process patients quickly and sensitively. One facility was struggling with the manual nature of the process, with time and human error causing inefficiencies and poor service levels.
They implemented an RPA system to streamline data entry and ensure patient records were transferred to the hospice system. The addition of workflow automation meant that follow-ups were scheduled, electronic medical records could be uploaded from the hospital, and draft notes were sent to the care team.
Read more about the case study here.
#4. Modernizing legacy systems and processes
A healthcare support provider inherited a system with outdated processes and legacy applications from King's College Hospital NHS Foundation Trust. These systems require considerable manual interactions, consisting of time-consuming, repetitive tasks. The team worked with HR, procurement, finance, and clinicians to design and develop RPA bots that could handle workload and reduce the burden on staff.
Some of the benefits for the provider include automatic supply orders, price monitoring, data entry, automated pharmacy ordering, and machine part monitoring. Overall, RPA has improved the efficiency of the hospital, resulting in better care at a more effective price.
Read more about the case study here.
#5. Reducing the costs of the outpatient department
Health Innovation West of England came out of the COVID-19 pandemic with a patient backlog and a mandate to reduce costs while improving the efficiencies within their organization. While that task may seem impossible, they adopted an RPA solution to help with a variety of tasks.
Some of the duties their team automated included pharmacy prescription lists, booking and scheduling clinic visits, uploading patient data to cancer registries, scheduling patients waiting for diagnostic procedures, and using OCR to search waiting lists to prioritize backlogged cases.
The results were excellent. Outpatient clinical fill level and new patient booking slots hit over 90%, while employee retention and savings increased dramatically. 
Read more about the case study here
Benefits of Robotic Process Automation for Healthcare
There are several potential benefits of RPA in the healthcare industry. Here are five of the most compelling reasons to enact organizational change via healthcare RPA technology.
#1. Digital transformation
A recent report by the British Medical Journal showed that three in four NHS hospitals were still reliant on pen and paper and pagers. What's more, a Department for Social Care report suggests that hospitals are surviving on basic IT infrastructure. 
#2. Modernize legacy systems
Hospitals are notorious for running on old and often outdated architecture. Per the UK Department of Social Health report mentioned above, "attempts at digital transformation have been thwarted by out-of-date "legacy" IT systems and hardware unable to handle the demands of a modern digital health service."
One of the benefits of RPA is its ability to augment legacy systems and act as a bridge to more modern and interconnected applications.
#3. Reduce costs
Perhaps the most important benefit of RPA in healthcare is the technology's ability to reduce the costs of care. As prices escalate, organizations face massive amounts of pressure to bring value for money. 
However, it's not just lowering costs that we can consider. As RPA allows teams to outsource tasks to a digital workforce, it frees up current human staff to rotate into other areas of the business and provide better care.
#4. Better patient care
The ultimate beneficiaries of better scheduling, more straightforward billing, and more efficient treatments are the patients themselves. Healthcare offers an essential service that helps people through some of the most challenging moments of their lives. Making the process as smooth and seamless as possible will ensure that people and their families have the service and treatment they deserve.
#5. Reduce human error
One of the biggest and most well-understood benefits of RPA is that it reduces or eliminates human error. While all businesses can suffer from these mistakes, both financially and reputationally, the stakes in the healthcare industry are even higher. Reducing the impact of human error could legitimately save lives, so it should be a priority for administration and management.
Challenges facing Robotic
Process Automation in Healthcare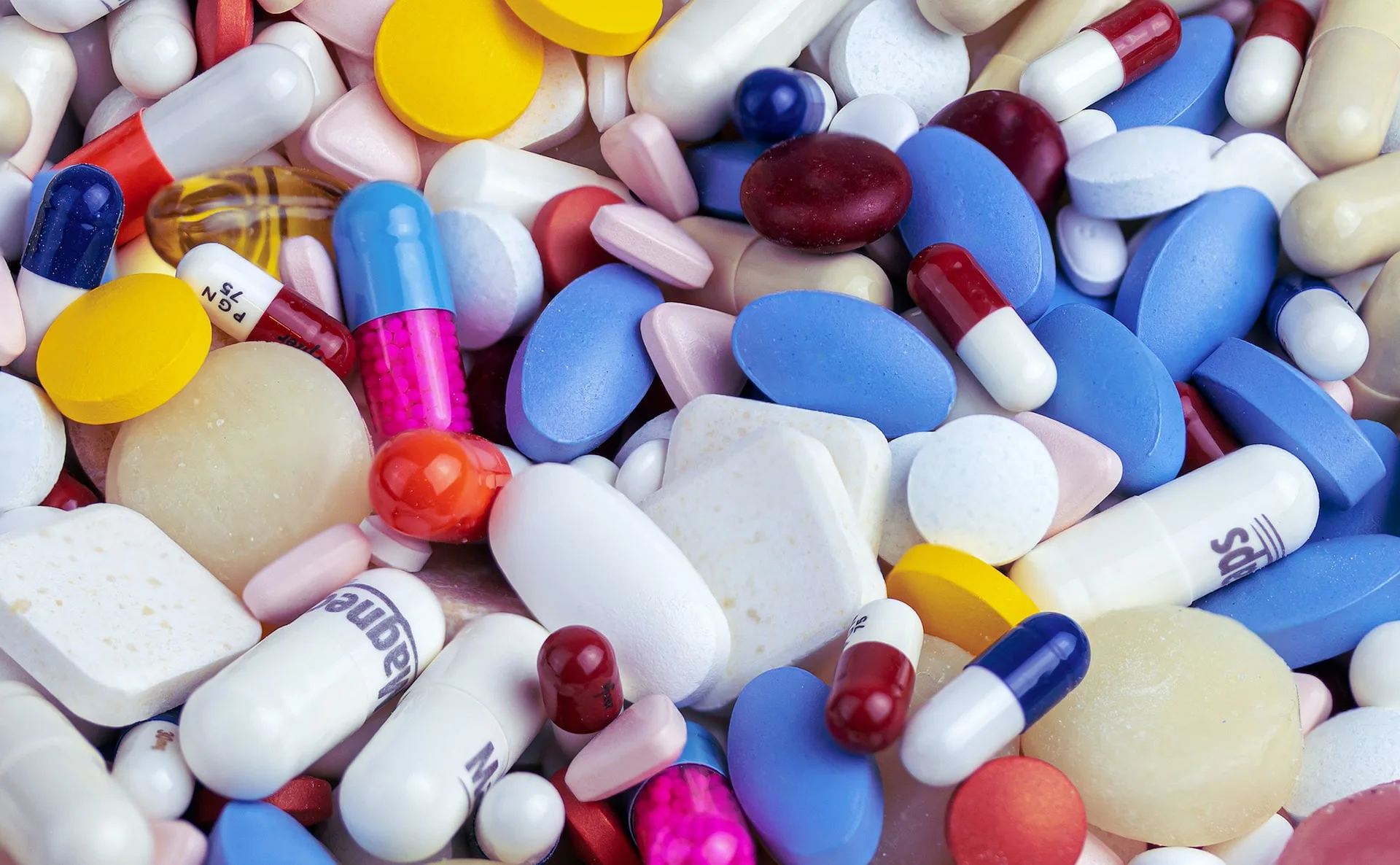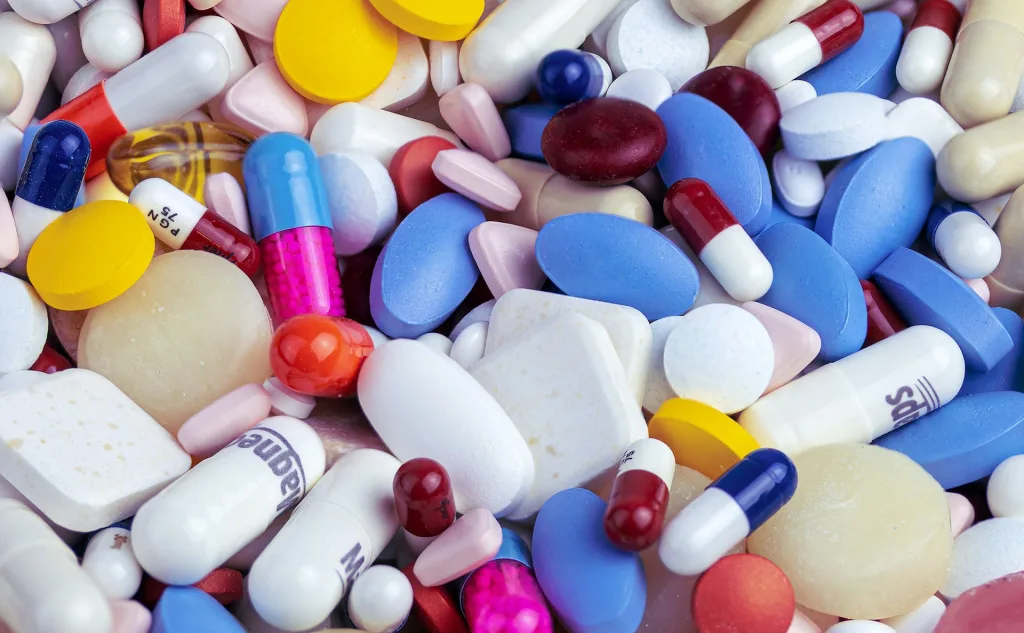 There are so many significant RPA use cases in healthcare that it seems inevitable that the technology will be adopted across the board. However, some challenges need to be overcome. Some of these challenges are unique to the healthcare ecosystem, while others will be all too familiar to management teams who are struggling to bring digital transformation to their organization.
1. Culture shift
Change management is rarely straightforward. Even new tools that promise to revolutionize a workplace can meet resistance. There are so many moving parts in a healthcare operation, from stakeholders to governing bodies and regulators, that the pace of change can be glacial. 
Some staff will feel that "the system works" as it is, others will disagree. Buy-in can only come through education, strong communication, and careful planning and design.
2. Interoperability
Many hospitals use a hodge-podge mix of devices, applications, and platforms. Any successful RPA implementation must be capable of tying these disparate parts together into a cohesive whole. Cognitive AI could be a real savior here by allowing RPA systems to handle unstructured data. At the same time, organizations can also lean heavily on RPA's ability to integrate with legacy systems and bring them up to date.
3. Funding
There is no getting away from it; most healthcare organizations are feeling the strain of the rising healthcare costs. Allocating funds is a contentious issue, and given the nature of the industry, a certain amount of short-term thinking is understandable. Administrators and management need to perform cost-benefit analyses and understand that RPA delivers average ROIs of around 10x. 
4. Data Governance
Healthcare data is among the most regulated and protected classes of information. Any RPA tool must be able to comply with data governance within its jurisdiction and secure the integrity of data. RPA is used by cybersecurity professionals around the world to make their IT systems safer. 
The future of RPA in the Healthcare industry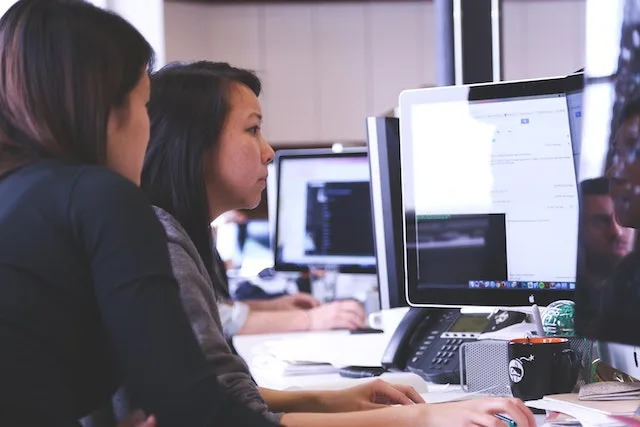 As the RPA use cases in healthcare show, the technology can assist the sector in a variety of ways. However, these uses are just the start of the journey. 
As hospitals modernize and increase their faith and investment in technology, intelligent automation in healthcare can help perform more decision-making tasks with the assistance of machine learning and data analytics. Furthermore, no-code tools and software test automation technology will assist healthcare teams in building bespoke solutions to IT problems.
The end path is hyperautomation within the medical RPA space, with interconnected systems providing seamless communication between doctors and patients, predictive screening, and remote treatments. 
Final thoughts
Robotic Process Automation in healthcare helps organizations address significant issues that affect the sector, from an overreliance on using human capital for routine tasks to reducing operations costs and providing a high level of service.
As Robotic Process Automation for healthcare use cases and case studies demonstrate, there are endless ways for technology to help healthcare organizations adopt a more modern and digital approach to challenges within the industry.
Specific healthcare RPA benefits such as reduced costs and better patient care can help to restore the reputation and integrity of a sector that has come in for criticism due to bloat and inefficiency.