Perhaps one of the most intriguing aspects of Robotic Process Automation (RPA) is the software's high level of versatility. Businesses can employ the technology in most areas where humans interact with computers. As industries make strides towards efficiency, RPA use cases grow in volume and diversity.
This article will explore the different tasks that RPA can be used to automate across a wide variety of enterprises. This mix of RPA applications, use cases, and case studies should inspire forward-looking business leaders looking to save money and drive efficiency and employee satisfaction.
Banks and financial institutions
Finance was one of the best industries to explore robotic process automation use cases. The sector uses lots of high-volume tasks that require speed and accuracy. What's more, it's awash with legacy software and has to deal with strict regulatory oversights. RPA is tailor-made for each of these scenarios.
Banks and financial institutions have embraced a variety of applications of RPA. Some of these use cases have helped solve long-standing problems, while others have addressed emerging issues, particularly regulatory and compliance regulations.
Here are two of the best robotic automation examples from the banking space's requirements to meet financial governance standards and also add business with quicker loan processing.
#1. Regulatory compliance and know your customer (KYC) regulations
Banks are under a great deal of pressure to help tackle KYC through anti-money laundering (AML) constraints. Meeting these standards has resulted in a need to add more staff and technology, with reports suggesting that RegTech spending will reach about $200bn by 2028.
Document processing is one of the most considerable bottlenecks financial firms face due to KYC. The big problem here is that spending doesn't add revenue, yet failure to comply carries hefty fines. This dilemma highlights the urgent need for solutions to KYC processing that don't break the bank.
RPA case study for KYC
HDFC is the largest private sector bank in India. They faced a spike in new customers, which added a significant administrative burden. Reading and processing the documents needed to pass KYC regulations involves a lot of time-consuming manual tasks.
They used an RPA solution to pull data from account applications, including scanned documents. RPA software allowed them to manage the entire KYC cycle. By speeding up the process, they slashed costs and work hours by around 50%, boosted overall productivity by 60%, and reduced human error.
#2. Loan processing
Loan processing has traditionally been a very inefficient and time-consuming process. It involves a considerable amount of data checks and a lot of paperwork. The financial industry is overcrowded, and competition from disruptive neo-banks. Consumer expectations have increased considerably over recent years, with quick loan decisions often proving a point of competition between banks.
RPA case study for loan processing
UBS is a Swiss bank with a massive global presence. During COVID-19, the Swiss Federal Council approved zero-percent loans for companies struggling with the crisis. The challenge for UBS was not having the infrastructure to manage the tidal wave of applications.
A backlog of 10,000 applications had built up. So, as part of their overall digital transformation efforts, UBS reasoned that RPA could be used to help process these loans. The team used RPA to implement an automation process in just six days. The tech transformed the processing time of each loan from about 40 minutes to just five, saving time and human input.
Healthcare
Modern healthcare organizations face numerous problems. Increasing patient volumes, compliance requirements, and operating costs, alongside an often-deserved reputation for needless bureaucracy, mark out the industry as an excellent candidate for automation. Quicker and more cost-effective care is crucial for public confidence in these services.
#3. Accessing patient data
Having access to patient data is essential for providing optimal care. However, quite often, this information is siloed across unconnected databases in doctors' offices, hospitals, and other health data repositories. This situation leads to inefficient requests for data and a lot of manual processing.
RPA, just like test automation,  can be used to automate many of these processes meaning doctors have access to the data they need to make more educated and informed decisions.
RPA case study for accessing patient records
The National Health Service (NHS), the UK's public health care system, is something of a miracle. It provides free healthcare for the country's 67 million citizens. However, because it's made up of an amalgamation of trust, boards, and bodies, it's gained a reputation for inefficiency, bloat, and redundant processes.
NHS Dorset needed to find a way for General Practitioner (GP) doctors to access the Dorset Care Record (DCR), a collection of patient health records. Of course, because these records contain sensitive health and social information, security is a big concern.
Their RPA solution involved creating accounts for each of the 1,500 GPs in the Dorset area to provide secure and efficient patient lookup. The process saves GPs a lot of time and gives them access to accurate patient histories at the touch of a button, overcoming a big issue facing an overburdened organization.
Human Resources
Human Resources (HR) departments cover a wide range of responsibilities. Yet, managing employees involves a lot of forms and mundane and repetitive work to meet compliance standards. Some of these tasks include handling employee data, recording learning and development, leave and absence records, and employee onboarding.
#4. Employee Onboarding
Employee recruitment has become a hot-button issue in recent years. Many firms struggle to find top talent, and even when they do, they struggle to retain their new hires.
Employee onboarding contains several smaller tasks. These include background checks, sending offer letters, activating employee accounts for internal software, and disseminating relevant documents and handbooks.
For larger organizations, these processes translate into a lot of wasted time that could instead be spent on the more human-facing elements of HR, such as ensuring staff bed in properly and feel supported. In an era of hybrid and remote work, these factors have rarely felt more important.
RPA case study for employee onboarding
A leading steel manufacturing company in the US was experiencing a period of sustained growth. This situation meant that they had to make a raft of new hires. One big issue they faced was that their operations existed across the US, making onboarding a labor-intensive challenge.
Coordinating this effort across different locations resulted in several challenges. It also required interdepartmental collaboration. For example, the IT and HR department needed to work together to provision logins for systems and laptops. The result was a messy and disorganized effort that caused delays, hurt productivity, and even resulted in new hire turnover.
The business recognized a need for a more efficient system. They settled on a solution to automate the onboarding process. This software used RPA to read and understand employee documents and update the information in company databases. It also involved using the technology to trigger offer letters and, eventually, documentation for new hires. Finally, RPA was also used to allocate software logins and access for various employees based on their roles within the organization.
Overall, adopting RPA processes saved time and money, increased employee satisfaction, and facilitated a well-run and error-free onboarding process.
Accounting
Accounting departments for large businesses process an incredible amount of monthly transactions. Traditionally, this is a labor-intensive process that involves scanning documents, extracting data from various systems, and a considerable amount of data entry. Understandably, these processes are prone to human error.
Software Automation and RPA can be used to automate account receivables, account payables, payroll, tax compliance, reporting, forecasting, and more.
#5. Auditing
Audits are just one area of accounting that RPA can improve. Each audit consists of a series of high-volume, manual, repetitive tasks. These tasks are a drain on human capital that divert human workers away from value-driven jobs.
RPA for audits increases accuracy, throughput, and fraud detection. Implementing the tech increases client and employee satisfaction, as well as reducing costs.
RPA case study for auditing
In the research paper titled Robotic Process Automation (RPA) Implementation Case Studies in Accounting: A Beginning to End Perspective (Zhang, 2022), the authors present a variety of RPA use cases. The research deals with a US-based firm that is heavily involved in auditing private firms in the real estate industry.
Before implementing RPA, the client's business workflow consisted of the following steps:
a) Uploading documents to tax software
b) Executing several calculations
c) Downloading data based on these calculations
d) Reformatting the file for reporting purposes
The researchers report considerable resistance to automation by the businesses' auditors. However, once management demonstrated the benefits, buy-in was quick. Moreover, implementation did not result in layoffs, which clearly helped with adoption.
One interesting wrinkle of the implementation was that the accounting firm did not mandate using RPA in its processes. However, the teams that adopted RPA were able to reduce the time spent on generating the reports.
Another juicy aspect of the research deals with bottlenecks that slowed down implementation. As detailed in the paper, the "auditors initially failed to show the bot developers all the variants of the process to be automated." There is a big lesson to learn for teams implementing RPA: proper research into business processes is required to unlock the benefits of any application of RPA.
Manufacturing
Global supply chains are a constant fixture of the news cycle. COVID-19, rampant inflation, and the invasion of Ukraine have highlighted our reliance on quick and accurate information flow across the supply chain. A significant aspect of this process involves master data management (MDM).
#6. Master data management
MDM sits at the heart of well-functioning manufacturing organizations. The discipline requires interaction between IT and the business to ensure data is up-to-date, uniform, and accurate. The information includes data on suppliers, customers, accounts, and various manufacturing sites.
Some of the solutions that RPA can solve in the MDM domain include quicker processing times, reduced human error, better compliance, more accurate data, and reduced operating costs.
RPA case study for master data management
In the paper Using robotic process automation (RPA) to enhance the Item master data maintenance process (Radke, 2020), the authors highlight examples of RPA in various industries.
The first example deals with a Vietnamese manufacturing company called ABC Electronics. ABC deals with phone repairs. However, the firm could not generate a bill of materials for phone repair using typical enterprise resource planning (ERP) systems.
As things stood, exception requests were fed into a global supply chain management system (GCSM). Operatives then needed to download this data and parse it into Excel spreadsheets. Additionally, purchasing teams were required to access internal systems and check production planners' reports to determine which materials they needed to purchase.
All in all, it was an inefficient system that involved a needless amount of human intervention. But what is more troubling is that the process was causing significant service delays due to a lack of parts and materials for repair.
ABC split the relevant departments described above into groups. Some implemented RPA, while others stuck to the traditional approach. The results were astonishing.
The RPA group:
Reduced the time taken for requests by 80%
Increased productivity and job satisfaction
Reduced human errors
Increased compliance
Improved data accuracy
Reduced costs resulting from poor production, manual labor, and loss of reputation from customer dissatisfaction
Customer care
The rise of communication tools has increased the variety of communication channels that customers use to interact with businesses. It has also led to a sharp increase in customer expectations.
The modern consumer wants 24-7 access to businesses and a variety of options, including self-service. If these services fail to meet expectations, customers abandon requests. Some of the consequences include moving to rival services or bad-mouthing the company on social media.
Customer care involves a lot of manual processes. Companies are in a constant battle to get the most value from their service representatives' time. Automating some of these tasks has an obvious appeal.
#7. Augmenting customer service representatives
Customer service representatives represent a significant outlay for businesses. In many industries, these workers are an essential aspect of the customer-facing departments. Getting the most from these workers is a business imperative.
RPA helps in several different ways. Firstly, customers want consistency across channels. If they've shared information with a company, they want it to be present across all interactions. Equally, they expect operatives to be aware of any promises or past problems.
Some of the issues can be resolved with good customer relationship management (CRM) software. However, these solutions live and die by data quality. Ensuring information is updated manually is costly, is vulnerable to human error, and takes up valuable time.
RPA case study for augmenting customer service representatives
The transformational qualities of RPA can be seen in a case study involving Cobmax, a global sales center. As the business grew, sales representatives were placed under a lot of pressure. When management won a contract for a leading Brazilian telecoms company, their manual administrative system was exposed as outdated.
Cobmax implemented an RPA solution that identified manual tasks with high error rates.
One of these processes involved copying and pasting data from one CRM system to another. Errors meant that reports were taking a long time due to these inaccuracies.
By using RPA to outsource these tasks, Cobmax halved back-office operations and reduced the time to produce reports by up to 66%.
Retail
RPA has transformed the retail industry in a variety of ways. Some of the most eye-catching robotic process automation use cases include invoice automation, return processing, and even things like inventory management.
Retail operations also rely heavily on CRM and ERP software. While these systems are incredible repositories of centralized data, manually adding client data adds up to significant work hours, especially for busier retailers.
#8. Invoice automation
Invoice processing is a problem across most enterprises and not just retailers. Any business with a high volume of accounts payable requests understands the time-consuming manual work that goes into assuring vendor invoice requests are paid on time and in full.
A report from Levvel Research highlights some of the big problems facing accounts payable (AP) departments. Some of these include manual data entry, lost or duplicate invoices, inaccurately reconciled data, and a mismatch of AP data throughout the company.
RPA can be used to automate these processes, leading to quicker payments that improve vendor relationships, more accuracy, and easier audits and reports.
RPA case study for invoice automation
A large North American members-only retailer had a problem. They received a huge amount of invoices on a daily basis. During busy periods, the number was up to 700 per day.
Processing these invoices involved opening emails, extracting data, and then entering it into centralized data systems, including the internal accounting system, to ensure the client received payments. Each invoice took up to five minutes to complete, which asked significant questions about the sustainability of the process and the ability of the business to scale.
They solved this process by implementing optical character recognition to help read and extract the information from the emails. From there, their bots were able to process the information and feed it to the relevant systems, ensuring accurate data and quick payment for vendors.
Once they established the new RPA system, over 93% of invoices were processed without manual intervention, accuracy went up to 95%, and around 20% of AP staff were freed to engage in more value-driven tasks. Read more about this case study here.
IT
IT departments were among the quickest adopters of RPA. To a large extent, this is because management and employees are amenable to new technology and are quick to spot the potential benefits of automation.
Almost all vertices have IT departments. What's more, each of these sectors uses IT in a variety of ways, from applications as simple as running and maintaining a website to full-on cybersecurity operations capable of managing the arduous transition to cloud-based work.
Specific RPA examples in IT include:
User management: Creating accounts, profiles, and email addresses across different systems
Password reset: Forrester Research estimates that each password reset costs around $70. RPA automates the problem, shaving untold amounts from IT budgets.
Data backup: Manual databack is a time sink. It's also a scheduling nightmare. RPA allows firms to automate data syncing and generate reports to ensure key information is up-to-date across the organization.
Help ticket responses: IT staff are expensive. However, too many businesses waste money directing their specialists to respond to minor incidents, pulling them away from other vital work. Teams can train RPA bots to perform simple diagnostic checks and other predictable step-by-step tasks.
While these are all great examples, they are only the tip of the iceberg. RPA has touched almost every area of IT, which is a godsend in an era where technology is moving so fast that even fresh graduates struggle to ensure their skills are relevant.
#10. User management
Electronic learning and development (L&D) is a critical part of ensuring employees are both productive and satisfied. However, for large enterprises, it's a challenge to manage users and ensure they have the credentials to access the variety of courses and programs on offer.
The responsibility for this falls on frequently overworked IT departments dealing with support tickets, cybersecurity alerts, and various other tasks.
RPA case study for user management
Mid Yorkshire Hospital NHS Trust has a strong commitment to employee L&D. This responsibility extends to both new hires and existing staff. To ensure that each employee is capable of offering a good level of care, they have a Digital Learning Team that is supported by their IT department.
However, user management is a chore for these departments. Registration was performed manually. Per their case study, each application took around five minutes, meaning a team of three took one and a half days to manage 200 users. The Trust employs over 9,000 people, which gives some scale to the sense of the task.
Streamlining this manual process would save time and errors and free their team from monotonous and repetitive tasks.
The IT department used an RPA solution to move registrations into a database and create accounts for each new user. From there, bots enrolled users in courses and sent out relevant emails. Any errors or duplicate registrations were forwarded to the team for manual oversight.
The results are a textbook example of how RPA can transform business operations. They include the following:
An over 70% decrease in processing time
24/7 capabilities
Reduction of errors
L&D Staff are alleviated from extra work, allowing them to focus on more face-to-face tasks.
Property Management and real estate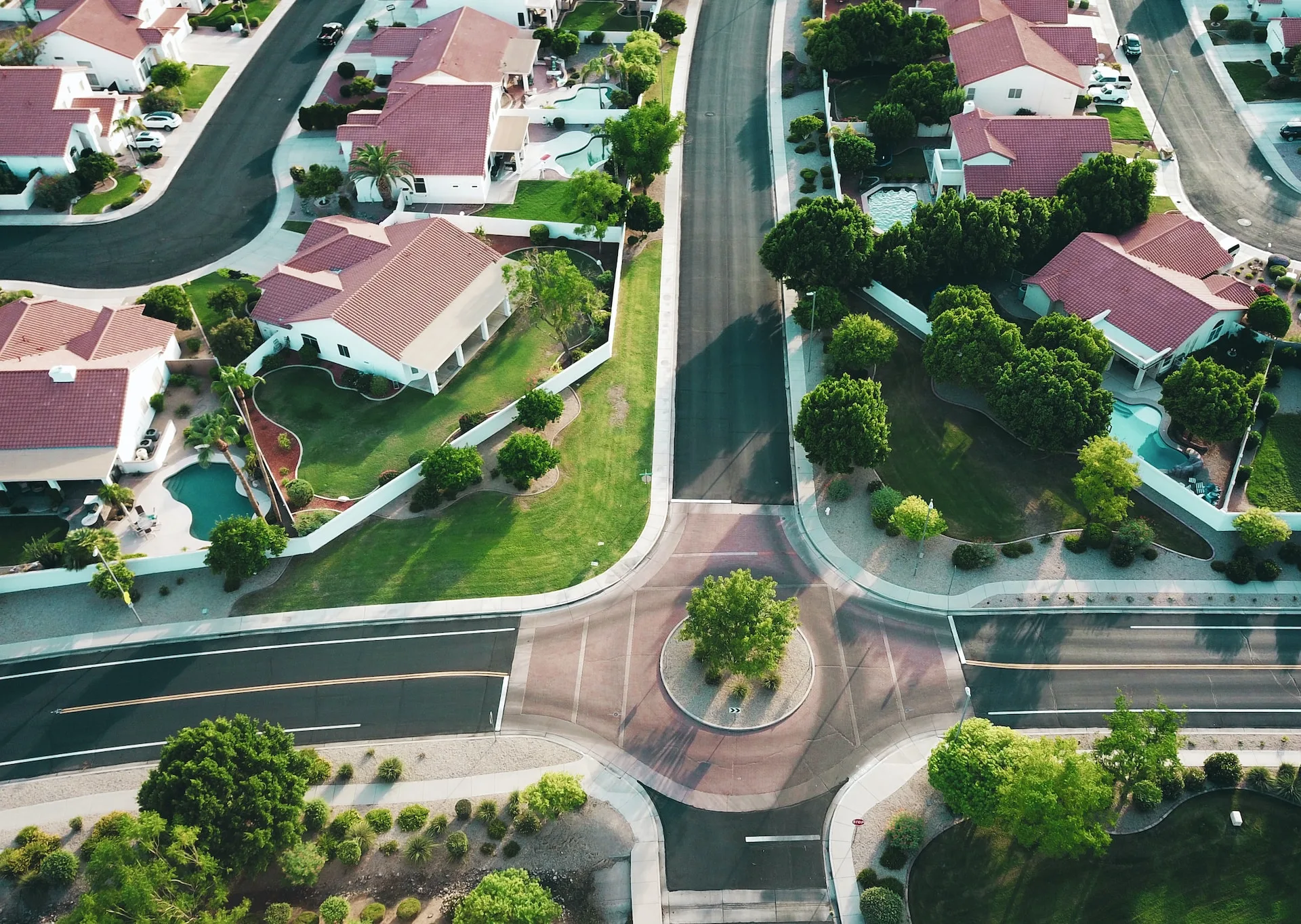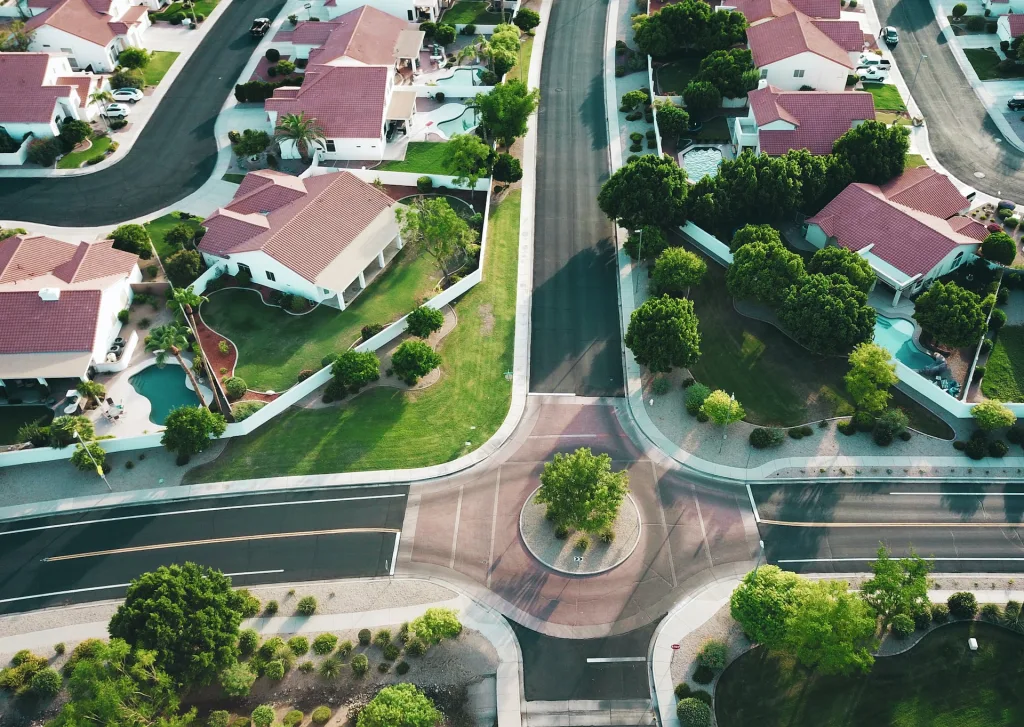 RPA can be used to automate several different tasks in the property management niche. In part, this is because the sector features a lot of back-end business processes that are a standard feature of any business. However, there are other property management-specific robotic process automation examples to draw from.
Some of the use cases are things that we have touched on previously. For example, speeding up KYC and AML checks and the general onboarding process. However, RPA can also be used to assist accounts payables, resident communications, and account reconciliation.
#11. Automating lender statements
Real estate development and management involve several manual tasks. Many of these include checks to ensure that cash inflows are up-to-date. Master loan files must be checked against banks, ensuring tenants' or owners' accounts are in good standing.
Performing these checks involves predictable steps. However, retrieving this information is time-consuming and demands a high level of accuracy. Therefore, it's a shining example of the applications of RPA that can improve many businesses.
RPA case study for automating lender statements
A Chicago, IL. based real estate management and development company struggled to retrieve monthly lender statements and loan history reports. Much of the duties fell at the door of a single operative.
The task was highly repetitive already. However, further complications arose because the lender statements could appear anytime within roughly the last week of each month. This situation meant the operative would need to check each bank for each lender statement until they had all been signed off.
The real estate company implemented an RPA solution that broke the tasks down into its constituent parts. The steps included:
A bot reads the master loan file and writes a copy for that month
It determines which banks or lenders it needs to contact
Then the bot checks for the availability of the lender statement
If the statement is available, it downloads it and updates the master loan file accordingly.
The process saved 10 hours of work time per month for the director.
Telecommunications
The telecommunications industry has been a significant beneficiary of RPA. To a large extent, this is because many of the manual processes within the space are high-frequency, repetitive, and rule-based. Or, to put it another way, precisely the kind of tasks that RPA solves.
Some of the tasks that RPA can help with include things like:
Preparing and distributing reports
Processing sales orders
Data back ups
Resolving customer service issues
Marketing automation
Because telecoms have such a range of applications of RPA, use cases can extend right across an organization and help improve and streamline a plethora of operations.
#12. Streamlining operations
Many of the most powerful use cases for RPA lie in outsourcing predictable tasks typically performed by human operators. As businesses expand and grow, management naturally looks for ways to streamline processes to improve operational efficiency.
Streamlining operations can happen in a variety of different ways across the telecoms space. It can involve reducing headcount, maximizing order delivery, and automating several back-office tasks.
Let's explore a case study where RPA helped a large telecoms company save almost $5m in costs.
RPA case study for streamlining operations
A prominent Australian telecoms company faced an accelerated demand for internet access. The process involved upgrading its network infrastructure and meeting the government's commitment to a National Broadband Network (NBN), a program that would ensure broadband access for millions of Australians.
Such a large-scale national operation posed several issues for the company. It needed to find a way to roll out access quickly while keeping in mind the required high levels of service. Scaling up to this level is precisely the sort of task that RPA can be used for.
The operation had four pillars. They were:
Enhancing service cycle times
Driving great customer experiences
Reducing service and operational costs
Optimizing the output and productivity of the workforce
The firm employed 50 bots to drive efficiency across two main processes. These were:
Quality Assurance (QA)
Order build process
Some of the benefits of this application of RPA include saving over 2hrs on each order. On top of that, the business was able to slash labor costs significantly, saving around $5m in delivery operating costs.
Logistics
Logistics is another area that embraced RPA before other sectors. Warehousing and distribution hubs have relied on automation to reduce costs and errors and meet demanding 24/7 customer requirements.
Supply chains contain a lot of moving parts. Data is integral to smooth operations and timeliness, with distribution centers relying on a delicate interplay between warehouse management systems (WMS) alongside CRM and ERP software.
In the case of ERP software, such as NetSuite, these systems are centralized. However, implementation is highly-technical, time-consuming, and costly, without mentioning monthly licenses, which can easily run into thousands of dollars.
#13. Tracking shipments and auditing orders
Logistics businesses live and die by their operational performance. As just-in-time production and inventory management has grown in popularity, delays can have severe consequences.
Serving third-party companies has its own complexities. Again, customer expectations have grown considerably over the years. Consumers want constant and regular updates as deliveries move through networks. Vague forecasts are no longer tolerated.
Logistics businesses mediate between consumers and vendors. Tracking has long been the domain of manual workers. The result is a lot of requests across various communications platforms. It's time-consuming work that is subject to error and miscommunication.
RPA case study for tracking shipments and auditing orders
LTX Solutions is an Atlanta-based supply chain management firm. Their specialty is less than truckload (LTL) shipments. In 2019, they were acquired by Redwood Logistics, a long-standing provider of Logistics Platform as a Service (LPaaS) software.
LTX needed RPA to manage an increase in business volume. Before being acquired by Redwood, they handled around 3000 deliveries per month with a staff of 12.
However, as business ramped up, the company soon realized its manual tracking and auditing process could not scale with them. For starters, they estimated that handling the volume of inquiries would require the addition of 12 new staff members. Adding 40% to labor costs would represent a challenge in an industry with notoriously fine margins.
LTX introduced RPA processes to solve these issues. Their first port of call was to automate their tracking process. Per their VP of Business Processes, Andrew Gleeson, they implemented this solution in around a day, which is a testament to the lightning-fast transformative effect that RPA can bring to a business. Typical software implementations can take weeks or months, requiring highly technical teams and eye-watering budgets.
From there, LTX used RPA to reduce back-office work hours. The tech helped the firm revolutionize its delivery audit process. What's more, the team credits this forward-thinking approach as being a key contributor to their acquisition by Redwood Logistics.
Pharmaceutical
RPA use cases in the pharmaceutical industry involve administration, HR, sales forecasting, and even supply chain and inventory management. However, strict record-keeping and data management are among the most pressing back-office costs involved in the Life Sciences.
RPA is a great solution for many of these administrative burdens. Pharmaceutical companies can use the tech to automate the controlled distribution of documents and ensure a secure and accessible repository of crucial data. Further to this, RPA can help eliminate human error within document management and iron out ineffective and inefficient business process management (BPM) policies.
We have touched upon many of these topics within the article already, so instead, we will examine how Life Sciences companies can adopt RPA to drive down R&D costs, with a particular slant on managing documents during clinical trials.
#14. Reducing R&D costs
Pharmaceutical and Life Sciences firms face a variety of pressures. The aging population across the Western world means requirements for new treatments are rising all the time. However, so too are research and development (R&D) costs.
Another important factor to consider is strict regulatory conditions for drug development. Before a product can hit the market, it needs extensive research, documentation, and clinical
trials. These necessary processes mean that pharmaceutical companies must carefully manage documents and data to stay on the right side of regulators.
RPA case study for reducing R&D costs
In the paper titled, Robotic Process Automation in Pharma: three case studies (Anagnoste, 2018), the author outlines an all-too-common scenario facing firms in the pharmaceutical industry, namely, finding a way to deliver drugs at reasonable costs while shifting to a more patient-centric business model.
In addition, the paper highlights the burdens associated with compliance that plague businesses operating in the Life Science space. They highlight how two leading pharma companies had defined goals for improving their service, including:
Faster processing times
Better outcomes from investments
Lower production costs.
A big focus of these pharmaceutical case studies centered around clinical trial documentation. Clinical trials are highly regulated. Businesses must keep perfect records and documentation within what is known as the Trial Master file.
Security, change control, audits, and archiving are the four pillars of this approach. What's more, before clinical tests go live, there is a system of checks and balances that involve sign-offs and signatures from various stakeholders. The documents are called Green Light Forms (GLFs).
In traditional setups, GLFs tasks were managed and distributed manually. With several standardized steps involved, these processes are a strong candidate for automation.
Per the case studies, two global life sciences companies employed RPA to manage their documentation and improve overall compliance.
The first company reduced costs and reaped benefits such as:
Increased compliance
Reduced need for document management support
A new, streamlined process
Superior metrics for tracking trials and documents
In the second trial, the business focused on improving compliance and the document request process. Again, RPA helped the company in the following ways:
Build an adaptable and agile approach that could adjust to new compliance and regulation requirements
Collect robust diagnostics information that the business could leverage to improve processes
Implement consistent escalation procedures for required documents
By simplifying these business processes, both firms were able to save costs while meeting compliance standards in an increasingly complex environment.
Legal Industry
The legal industry has been an enormous beneficiary of automation. In the past, firms had huge document printing, processing, and storage facilities. Working by paper involved long work hours, the risk of human error, security concerns, and more. RPA has helped reduce much of the manual heavy lifting endemic in the profession.
Of course, that's just one way the tech can help. Other RPA use cases involve creating case documents, performing database searches, reviewing case information, and filling reports.
#15. Data migration
Data migration is a standard process required by companies across many sectors, not just the legal industry. However, legal practices require not just peerless record keeping but the ability to share and recall data at little notice.
As digital transformation became standard across the legal world, many firms required solutions for taking their existing databases and hosting them on the cloud. This approach would allow them to work remotely and access documents on the move. However, not all data migration projects are simple.
RPA case study for data migration
Migrating to new database structures is complex enough. However, legal firms often require bespoke solutions. One case study involving a legal practice specializing in conveyancing highlights how RPA can be used to solve one-off issues as well as long-term business processes.
The firm in question had to move hundreds of property lot records from a Microsoft Access database to a cloud-based platform. However, the new software lacked the adaptability to load and validate solicitor records.
By building an RPA process, the team managed to migrate the data with a 100% accuracy rate. The process took half a day and saved the firm about 350 work hours. Once again, this case study illustrates the possibilities of RPA applications to assist in workflows and free up staff to deliver more customer and value-focused tasks.