As you can see with ZAPTEST used by just one engineer Execs will increase test automation ROI 3 times (i.e. $16,800 vs. $50,400)!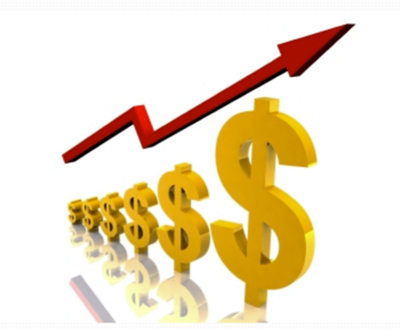 Reality
Software test automation is an expensive initiative that involves specific skills and technologies that result in high investments in the tools and man-hours. Many organizations are reluctant to invest, due to lack of experience, bad past experience, and/or more often lack of measured ROI of test automation processes. Many IT executives [Execs] prefer to use low cost or open source test automation technologies [Tools] and are engaging consultants, who are promising these Execs test automation heaven at the lesser investment.
Problem
In many cases test automation processes in these organizations are failing due to budget overages and low ROI. The main reason for this budget overage and low ROI is that the selected Tools require more man-hours to implement and to deliver testing results, therefore test scripts development; maintenance and execution are becoming unbearable overhead even at the lower hourly rates.
Solution
In order to assure test automation ROI, Execs have to consider the right test automation technologies that allow their organization to reduce number to testing artifacts in order to address same testing goal cross-platform (cross environment), and Just in Time (JIT) test execution.
Let's look at the simple comparison of a typical test automation approach using current method [Current Tool] many organizations are using (either open source Selenium-like or commercial tools) vs ZAPTEST.
CurrentTool
We will take simple cross-browser application that has to be tested on 3 browsers (IE; Chrome and Firefox) on Windows OS, and Mobile (Safari on iOS, and Chrome on Android), all together 5 Environments Under Test (EUT). In order to perform automated testing of these EUTs, test procedures [Procedure(s)] have to be scripted and executed.
Giving Current Tools credit to some cross-platform (i.e. cross-browser) capabilities, let's assume that Current Tool will be able to execute same script cross-browser per OS, that leaves us with 3 EUTs (Windows; iOS; Android).
Let's also assume that our Execs are achieving low-wage goal and man-hour per test automation engineer [Engineer] is $25/h.
In order to create full automation of one Procedure (i.e. Login; Book Order, etc.) using Current Tool, Engineer will need to create 3 test scripts [Scripts]: one for 3 browsers on Windows, one for Safari on iOS, and one for Chrome on Android.
Let's assume development time of one Script (considering all business logic) is 8h.
We've got:
| | |
| --- | --- |
| Number of Environments Under Test | 3 EUTs |
| Hourly Cost of Labor | $25/h |
| Avg Dev Time per Test Script | 8 hours |
Using these parameters test automation of one Procedure will take 24h (i.e. 8h*3 EUTs). That will cost Execs $600 per Procedure (i.e. 24h*$25/h).
Considering 160 business hours per month, one Engineer will be able to automate 7 Procedures (i.e. 160h/24h) a month.
This test automation of one web application, in order to run cross-browser, is going to cost Execs for only one Engineer $4,200 per month (i.e. $600*7), equals $50,400 per year ($4,200*12 months) per Engineer.
In addition to this we can add lengthy test executions that have to be performed at least 3 times per each environment sequentially.
ZAPTEST
In order to address above requirements using ZAPTEST cross-platform capabilities same Engineer will need to create only one (1) Script per Procedure that will be executed across all 3 EUTs.
Using ZAPTEST this Engineer will be able to automate 20 Procedures vs 7 with the Current Tool.
Same Procedure will cost Execs only $200 (i.e. $200*1 EUT). If Engineer will still need to automate only 7 Procedures, that will make test automation cost Execs only $1,400 per month, and only $16,800 per year per same Engineer.
We can add to this ZAP MULTIRUN ability to execute scripts in parallel that will reduce many hours for test execution.
As you can see with ZAPTEST used by just one engineer Execs will increase test automation ROI 3 times (i.e. $ 16,800 vs. $50,400)!
Conclusion
Tools are a very important aspect of any test automation process. In order to achieve maximum ROI Execs have to invest in the specific technology that will allow for test automation within less man-hours.
Ask
Thank you for your time reading this article! We hope you can apply the above studies to your organization. Please provide your feedback and let us know if we can help you to optimize your test automation ROI: https://www.zaptest.com/contact-us
Created by: Alex Chernyak [ZAP]